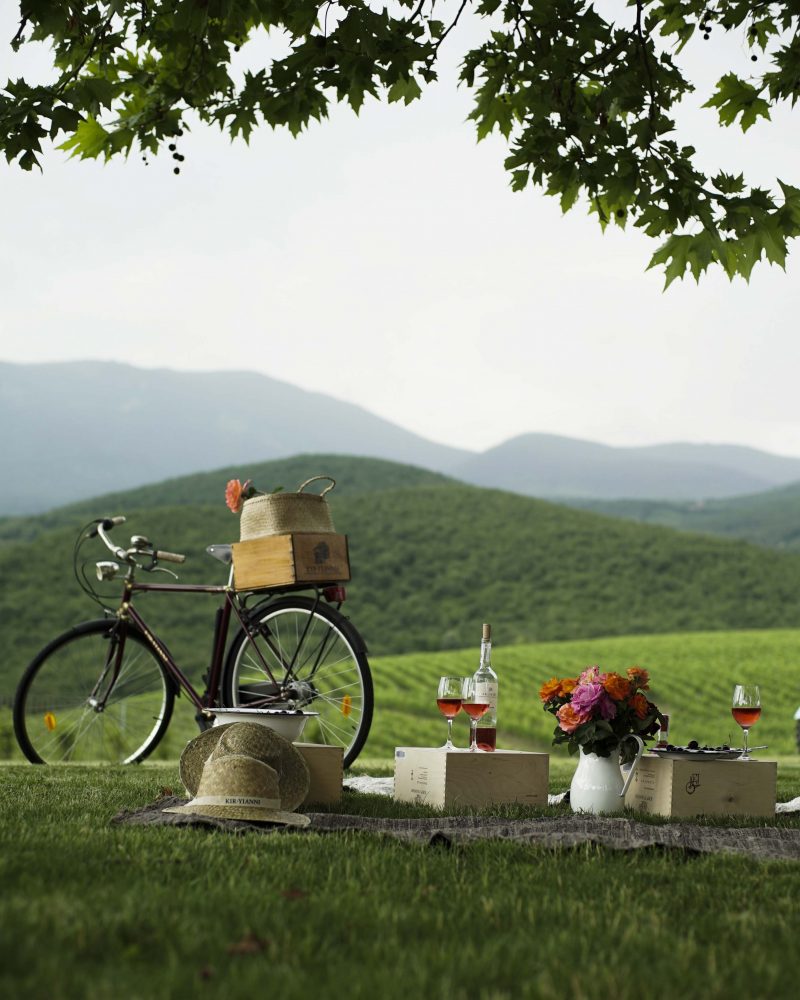 Starting June 22, Kir-Yianni will be reopened after all the tours and visits had previously been cancelled due to the coronavirus pandemic.
Ktima Kir-Yianni will follow all Health and Safety guidelines imposed by the greek government regarding the COVID-19.
Your visit includes tour in the vineyards and outdoor service.
Approaching the entrance of the Estate you will be delighted to see our beautiful vineyard of 580 ha, extending to the south-eastern part of  Mount.Vermio. Going down to the entrance of the Estate you will pass through the vineyards of Xinomavro, one of the most rare and noble red varieties whichis   also Naoussa's trademark.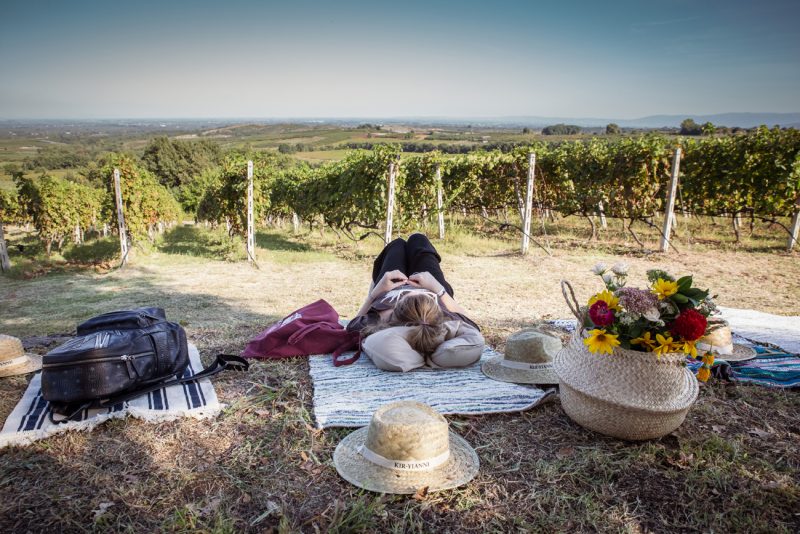 Continuing your way down you will get to the "Blue Tractor" one of the best-known spots of the estate where you simply must take a picture. Right in front of you will see the winery which was built in 1997, date of establishment of Kir Yianni by Yianni Boutari.
During the tour you will learn about the Boutari family, you will see "Diaporos" and "Dyo Elies" and you will get a close look at Koula – the estate's iconic tower.
Your visit will conclude with wine tasting in the balcony with view on the vineyard.
To live for yourself the wine experience at Ktima Kir-Yianni, visit us at the Estate, every day from 10 am to 3 pm and on weekends upon appointment by calling us on +30 23320 51100 or emailing us on hospitality@kiryianni.gr