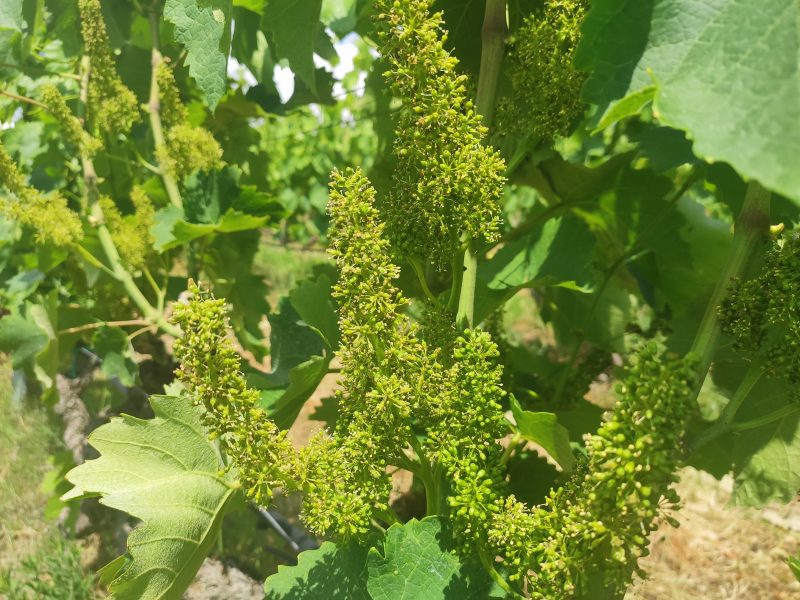 This year, at Ktima Kir-Yianni in Naoussa, we noticed normal fertility and inflorescences for all varieties (Xinomavro, Merlot, Syrah). Weather conditions are relatively good with high temperatures at the beginning and a little lower than the average now and without many rainfall. We wait for fruitset to make an early yield estimation.
The time from flowering to harvest is normally 90-100 days for Merlot and Syrah and 110-120 days for Xinomavro.
In Amyndeon, the unusual high temperatures in the middle of May pushed the vines to an early flowering, except for Chardonnay, because of the temperature fall at the last days of the month.