Grape varieties
The true wealth of our land
The rich and varied terroir of the Kir-Yianni vineyards in Naoussa and Amyndeon is home to some of the most prominent Greek and international grape varieties.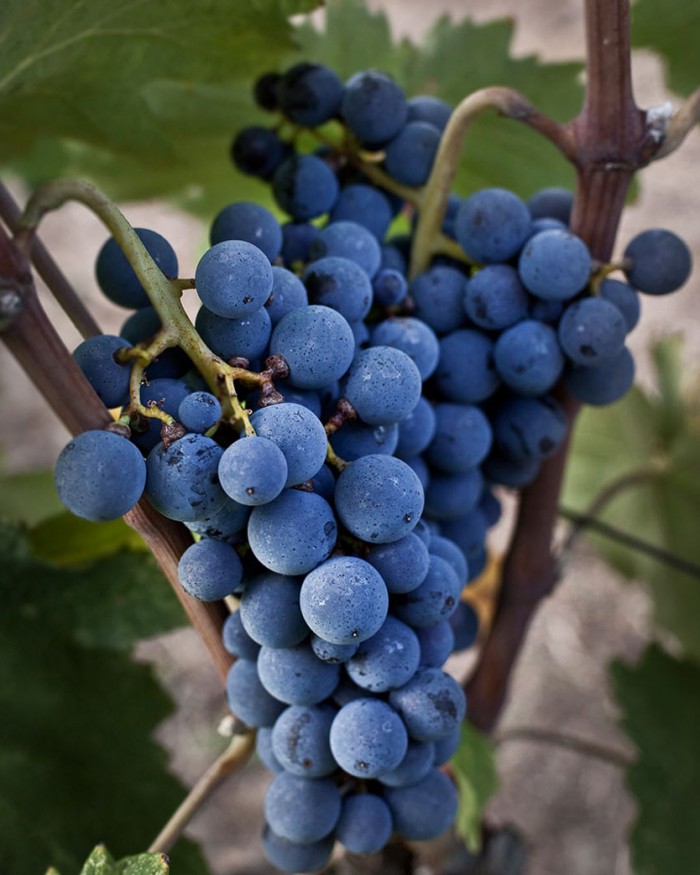 Xinomavro
Xinomavro, "acid and black" in Greek, is one of the world's rarest noble red grapes originating from Northwestern Greece.
Despite its sensitivity to suboptimal conditions and disease outbreaks, it is endowed with a divine talent for unforgettable wines.
Even if Xinomavro can be compared to Nebbiolo-based Barolos or to Burgundy Pinot Noirs, thanks to its good structure and complex aromatic profile, its character can only be described as unique. High in acidity, rich in phenols, with a deep, black colour and powerful tannins, Xinomavro wines can age for many years, sometimes decades.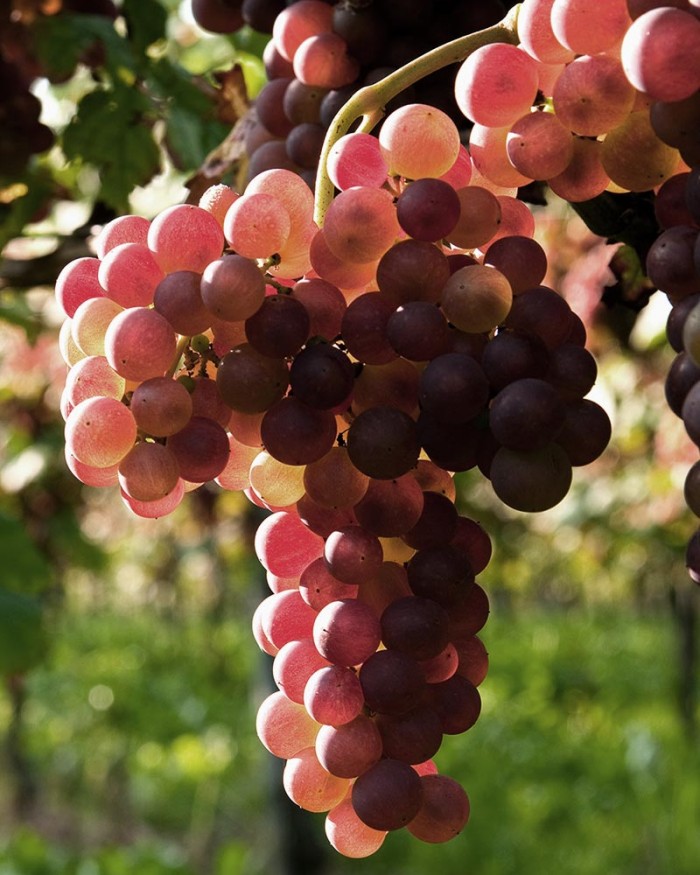 Roditis
Roditis is one of the oldest and most widespread Greek grape varieties.
Although pink-skinned, it is used in the production of white wines featuring aromas of ripe fruits, a high alcohol content and a balanced acidity.
Prone to genetic variations, Roditis is known across Greece with various names that denote clones with different quality characteristics. When grown in high altitude, low-yielding vineyards Roditis is able to produce wines showing intense aromas and a good structure.
The mountainous vineyards of Amyndeon, with the continental climate and the poor sandy soils give one of the best expressions of this Greek indigenous grape.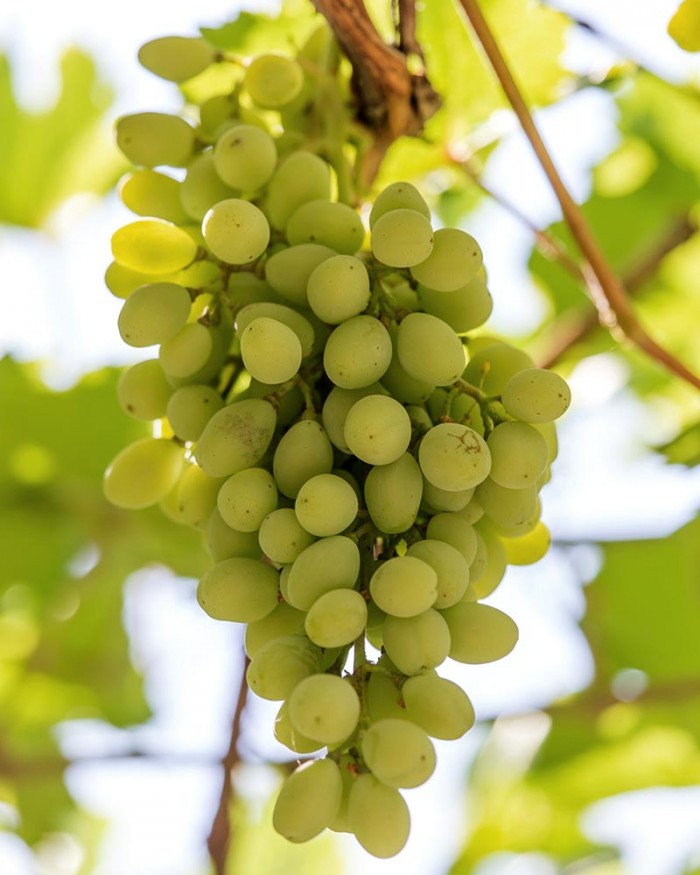 Malagousia
On the brink of extinction until the mid-70's, Malagousia is now one of the most prominent indigenous white varieties of Greece.
Very vigorous and prone to diseases, in the hands of the skillful producer, Malagousia can give wines with seductive stone fruit, herbal and muscat-like aromas, depending on the ripeness of the grapes. Pleasantly refreshing, often warm in alcohol with a well-structured body, Malagousia wines show complexity and a powerful character.
Thanks to its cool climate and poor soils, Amyndeon is one of the most privileged winemaking areas for this rare grape.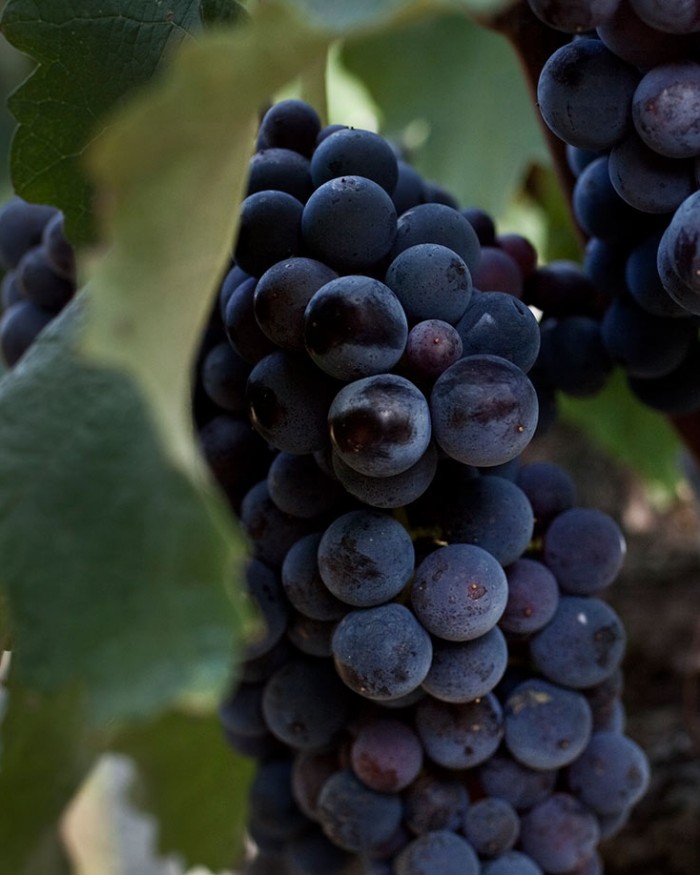 Merlot
The first plantings of Merlot in Greece were established in the 1960's.
In the beginning the grapes were used as a component of Bordeaux blends together with Cabernet Sauvignon. The first single-varietal bottlings showed that Merlot in Greece can give rich, dense wines for which this variety is famous throughout the world. The first Merlot vines were planted at Ktima Kir-Yianni in 1985. The intention of Yiannis Boutaris was to explore the potential of the international varieties on the Naoussa terroir. Merlot fulfilled his trust since the very beginning by giving wines with a complex aromatic character and a velvety mouthfeel that could complement the harsh Xinomavro in what is now considered to be one of the classic Greek blends.
Syrah
Syrah is one of the international wine varieties that has adapted very well in the hot Greek climate by giving excellent wines with a typical character composed of black-fruit and spicy aromas.
Ktima Kir-Yianni is no exception to the rule, as the first single-varietal wines showed. Today, Syrah is used to add deep color and ripe, rich aromas to many of the popular Kir-Yianni blends from both Naoussa and Amyndeon.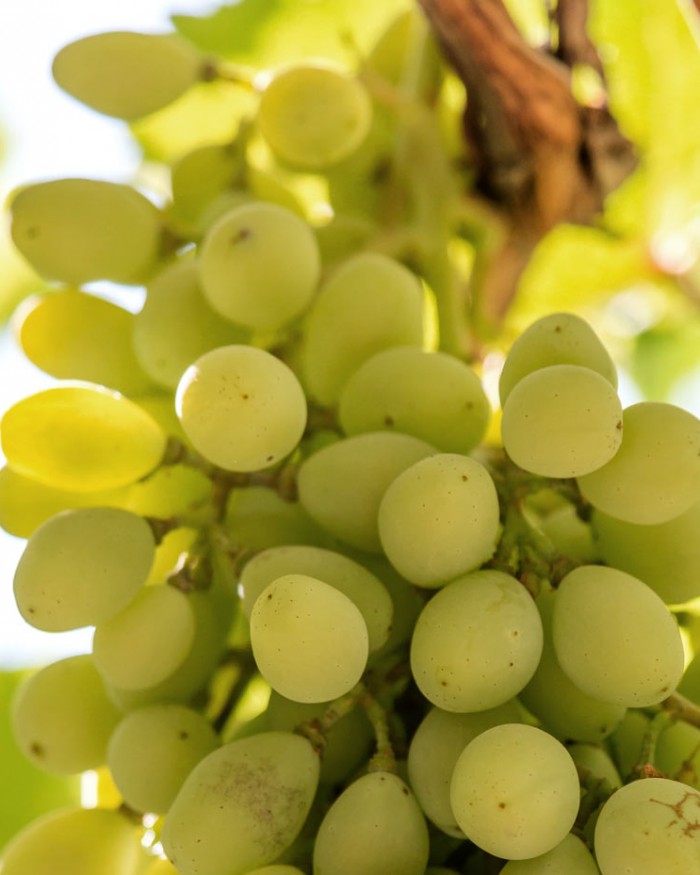 Sauvignon Blanc
This classic French variety became popular in Greece since the first moment it was introduced in the country, so much that it has played an important role in shaping the taste of Greek consumers. On its own or in blends with indigenous white varieties, Sauvignon Blanc was initially planted in the area of Macedonia.
One of the first Sauvignon Blanc vineyards in Greece was established in 1990 by Yannis Boutaris in Amyndeon. Here, in the cold climate and poor soils of this mountainous terroir, this noble grape produces wines with a pronounced aromatic character enhanced with elegant green notes typical of a cold climate Sauvignon Blanc.
Chardonnay
Soon after the first plantings in the area of Attica in the 1960's, Chardonnay became very popular throughout Greece, following the global trend. It is used to produce various styles of wines on its own or in blends with other Greek or international varieties. Yiannis Boutaris planted the first vines of Chardonnay in Amyndeon in 1990. The area's special terroir, composed of high altitude vineyards with poor sandy soils leads to the production of grapes showing a rare aromatic intensity.