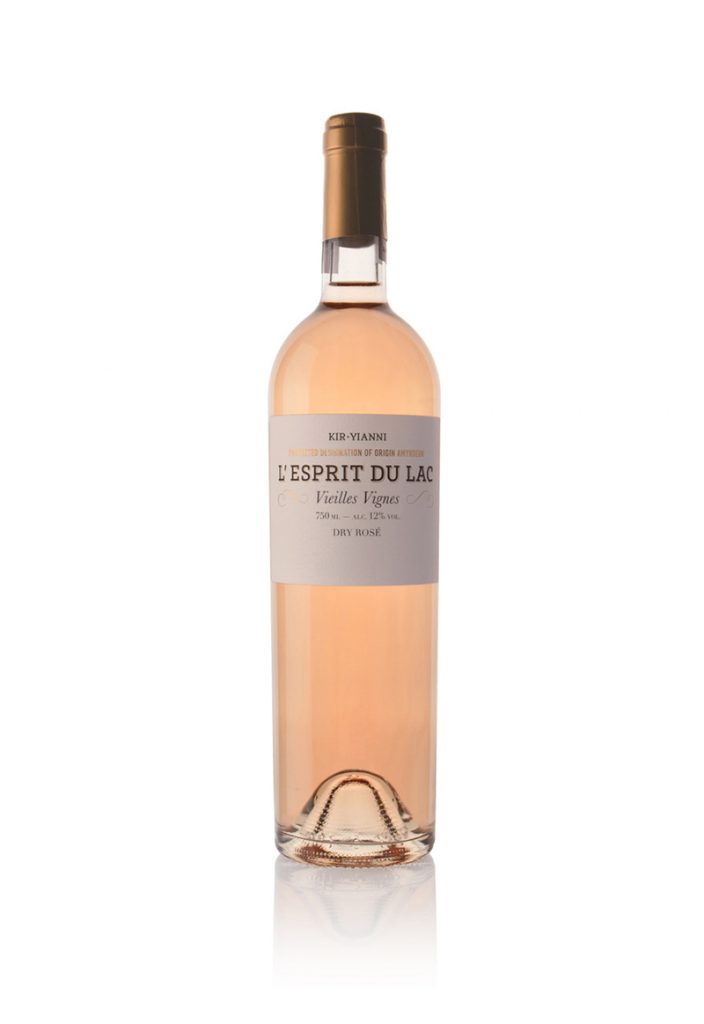 Winemaker's Note

L' Esprit du Lac or "the spirit of the lake" is the new rose wine from Kir-Yianni. It captures the dynamic spirit of Xinomavro into an elegant, refreshing rose. This seasonal wine has a light body, fresh acidity and peach and strawberry aromas.
Cellaring
Sur Lie and Baronnage in stainless steel tanks for 3-5 months
Origin
Vineyard 30 years old from Amyndeon, Florina
Food Pairing
Matches perfectly with Mediterranean cuisine.
Analytical Data
Titratable acidity:
5.8 g/L
Volatile acidity:
0.31 g/L
Residual sugar:
1,6 g/l
Phenolic index:
n/a
Color intensity:
n/a
Free/Total sulfites:
n/a
The grapes are sourced from the viticultural zone of Agios Panteleimon within the Amyndeon appellation in Florina, Northwestern Greece. The high altitude (700m) and the poor sandy soils of the area lead to the production of wines displaying finesse and a rare aromatic character. The four surrounding lakes that act as a buffer zone create perfect weather conditions for the cultivation of Xinomavro, more temperate than expected in this continental climate. The grapes come from 60-year- old vines, yielding no more than 6000 kg/ha. The selection of the vineyards was based on their soil, and the vines' health and capacity to reach full maturity.
The must also comes from bleeding of the "Kali Riza" Xinomavro, which is more concentrated in phenolic ingredients. Selected yeast gives a blossom nose. The wine ages for 4 months with regular batonnage (1-2 times a week) in order for the creamier mouthfeel to balance the high acidity.