History
---
Kir-Yianni was founded in 1997 by Yiannis Boutaris, one of the leading figures in the Greek wine industry, when he left the Boutari Wine Group, the premium family wine company that his grandfather established in 1879.
Today, Stellios Boutaris, member of the fifth generation of winemakers, leads Kir-Yianni into the next phase of its history, by dynamically exploiting the cornerstones of the Kir-Yianni philosophy: desire for innovation, respect for tradition and true knowledge of the wine, from the grape to the end consumer.
1970
Yiannis Boutaris plants 40 hectares of Xinomavro vines on the eastern foothills of Mt Vermion, in Yianakohori, near the town of Naoussa. Later this vineyard will become Ktima Kir-Yianni.
1985
Yiannis Boutaris plants 20 hectares of white varieties on the highlands to the west of Mt Vermion, in the area of Amyndeon.
1985-1990
Merlot and Syrah vines planted in selected vineyard parcels of Ktima Kir-Yianni are perfectly adjusted to the area's mesoclimate, giving great results.
1996
An old winery in the village of Agios Panteleimon is bought. This building, nicknamed "Paranga" -the "Shack"- will become the Kir-Yianni winery in Amyndeon.
1997
This is the year when Kir-Yianni is founded and the first vintage is entirely vinified in the newly built winery within Ktima Kir-Yianni.
1999
Stellios Boutaris, son of Yiannis, becomes managing director of Kir-Yianni.
1999-2001
Mihalis Boutaris returns from his studies in UC Davis. A period of intense experimentation and research on Xinomavro begins.
2003
The year when the new generation of Xinomavro wines is born based on the results of our experiments of the previous period.
2004–2006
28 hectares of vineyards are re-planted with Xinomavro and other Greek and international varieties, focusing on the right vineyard sites and appropriate Xinomavro clones
2009
10 more hectares are acquired by Stellios Boutaris, making Ktima Kir-Yianni one of Greece' s largest vineyards.
People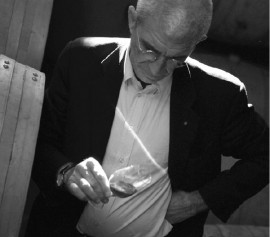 Yiannis Boutaris, Founder & President of the Board
Founded Kir-Yianni in 1997 with the vision to create a super-premium Greek wine estate. After more than 30 years of owning a controlling stake and running the operations of Boutari —the leading Greek wine brand— Yiannis decided to spin off two of the best vineyards belonging to the Group in order to create Kir-Yianni. However, his interests extend well beyond wine to wildlife conservation and local politics, where he plays a prominent role. From 2010 he is the Mayor of Thessaloniki, Greece's second largest city.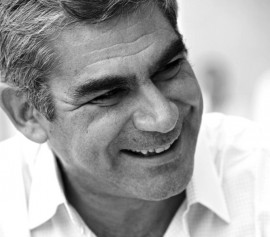 Stellios Boutaris, Winemaker & CEO
Runs Kir-Yianni since 1999 with the ambition to turn it into a world-class brand. Stellios got his MBA from INSEAD and his M.Sc. in Econometrics from LSE after a BA in Mathematics from Wesleyan University in the USA. As a brand manager at Paterno Imports he dramatically enhanced the distribution of Boutari wines in North America. Upon his return to Greece Stellios headed the sales of Boutari Group during the birth of Mythos beer until taking up the Kir-Yianni portfolio. Stellios is married with three children and spends most of his time traveling in and out of Kir-Yianni Estate.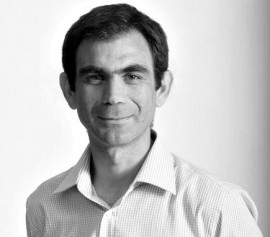 Mihalis Boutaris, VP of the Board
Mihalis is the Vice President of the Board of Directors at Kir-Yianni. He holds a philosophy degree from Harvard and a MSc in Viticulture & Enology from UC Davis. He lived at Kir-Yianni Estate between 2000-2003, when we renewed, as well as further expanded the vineyards and winemaking facilities. Recently he has been responsible of the expansion in Greater China and Asia Pacific, as well as establishing the pilot vineyard in Tianshui, Gansu Province, China. His main responsibilities include projects of business development, quality control, and R&D. He is married with a daughter and at the present shares his time between Greece and the Far East.
Giorgos Anastasopoulos, General Manager
Giorgos joined Kir-Yianni in 2004 with the key challenge of managing the rapid expansion. Formerly the Director of Arcturos, Yorgos has worked as a financial director in large enterprises and several of his own ventures. Based at the Estate, he heads operations and financing on top of co-developing a business for side products like vine leaves and vinegar. He is married with two children.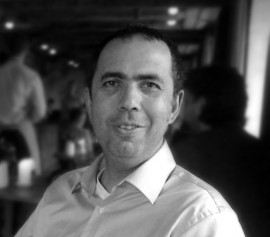 Antonis Kioseoglou, Chief Oenologist
Antonis joined Kir-Yianni in 2010, after having worked in Alpha Estate and in Mesimvria Wines. He has received a degree in Chemistry from the Aristotle University of Thessaloniki, and after that the Diplôme National d'Oenologue from the University of Bordeaux. He is married and has one daughter.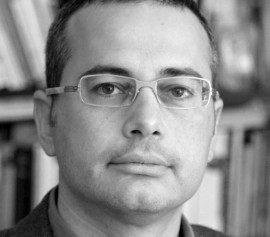 Lambros Papadimitriou, Director Sales & Marketing
Lambros joined Kir-Yianni in 2013 to lead the international expansion of the brand. He has over 20 years of experience in the areas of international sales, communication and consulting. His academic degrees are in Mechanical Engineering, Environmental Technologies and Business Administration from the University of Aachen in Germany. Lambros also holds a 3rd level WSET degree. He speaks fluent Greek, English and German.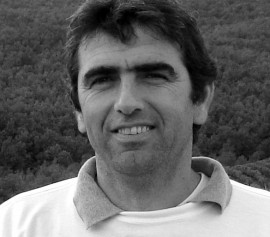 Damos Damianidis, Cellar Master
Joined Kir-Yianni in 1997 as our first employee and still serves at the core of our business. Damos gained his experience as a cellar master at the Central Facility of Boutari Wineries in Naoussa. He completed his studies in Food Science & Enology at the Polytechnic Institute of Thessaloniki. In his spare time, he runs a small alambic that produces a fabled grappa. He is married with a son and a daughter.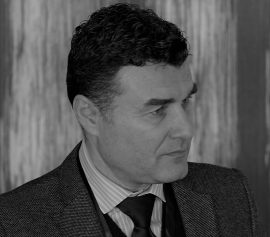 Giannis Albanis, Operations Manager
Giannis first joined Kir-Yiànni, as well as the wine sector, in 1999. That 2-year period of working with Yiannis Boutaris, the founder of the Estate, introduced him to the intriguing world of wine and nourished his enthusiasm for the winery and its people. Almost 20 years later, in 2022, he returned to Kir-Yianni as an Operations Manager.
Holding a BA in Chemical Engineering from the Aristotle University of Thessaloniki, Giannis counts 25 years of work experience in the broader F&B industry (production, management, quality control). For the last 15 years he was appointed as the General Manager at "Winemakers of North Greece Association". Giannis is married with 3 children.