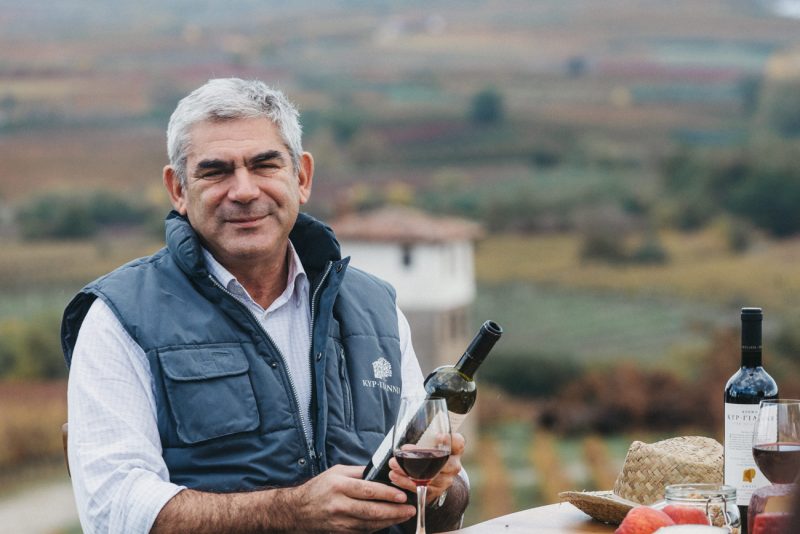 Dear Friends,
I hope that you and your loved ones are all in good health.
The last 45 days were very difficult for all of us. We faced an unprecedented situation that forced us to remain indoors, nearly all the hours of the day. It was a period marked by the solidarity, selflessness of many of our fellow citizens and introspection for the next day.
Being by nature an optimistic person, I would like to keep the positive points of this situation. We came closer with our loved ones, shared moments, cooked, read more, and made our time indoors as creative and pleasant as possible. In this effort Kir-Yianni's team also contributed, posting in the site and social media of the winery content of interest regarding the 2019 grape harvest, the work going on presently in the vineyards, and news concerning our wines. In the same time, we realized in Instagram the action #krasistospiti, supporting in this way Greek Wines.
But also, our work in the winery did not stop: We planted 3 hectares in Amyndeon, we are concluding the procedure of "pratsinadia", the local word for disbudding, the 2018 red wines are transferred from the barrels to the bottles to be further aged in our cellars, and we bottle our excellent 2019 white vintage, ready to cover the request of the market now. Life goes on!
The new month symbolizes spring, flowers and the sprouting of the nature. Above all, is a month of joy, manifesting from day one! I hope that this picture is going to paint our daily reality from now on! As nature wins over winter and prepares itself to bear fruits once again, let all of us leave this grim situation in the past, and face the future with optimism and a big smile!
I wish you a good month and strength!
Stellios Boutaris