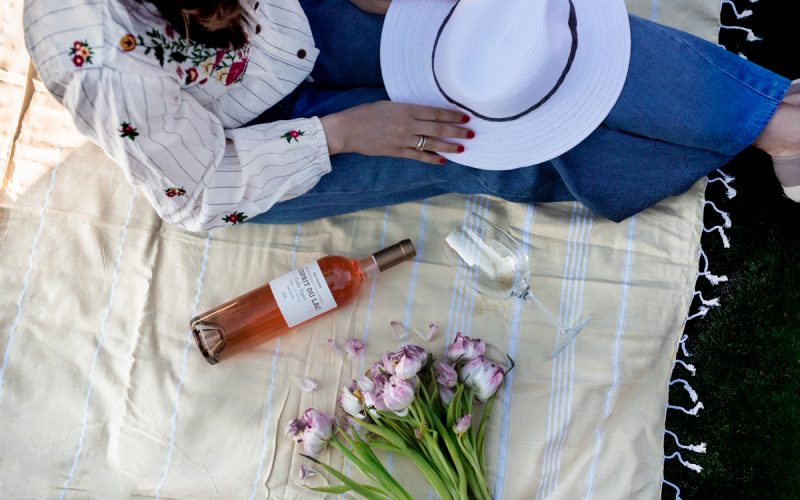 What is it about May Day? At Ktima Kir Yianni we feel it is a confirmation of power. May Day is intertwined with nature springing back to life. We humans need this spirit generating optimism and verve in us, even in the midst of the most unprecedented threat. Nothing can stop spring blooming, life thrives again. It is our choice to honor it, drawing as much energy as it can give us. At Ktima Kir-Yianni we will celebrate 2020's 1st May in this spirit with L' Esprit du Lac.
L' Esprit du Lac is the youngest creation of Ktima Kir-Yianni, and one of the four dry rosés endowed by the unique viticultural zone and PDO origin of Amyndeon. Its name refers to the lakes of the area, which are extremely important for the vineyard, as they define the microclimate and balance the extreme temperatures throughout the year.
It is made from 100% Xinomavro, carrying the "vieilles vignes" indication on its label as the grapes being used for its production are sourced from old vines that are over 30 years old and though they have limited yields, they give better quality fruits.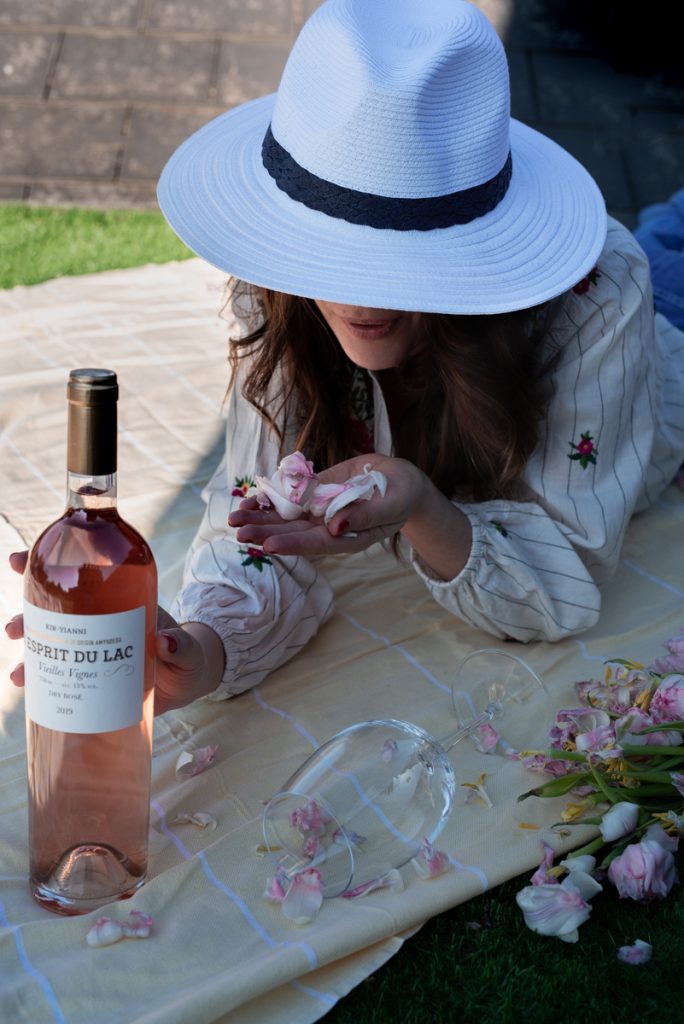 L' Esprit du Lac is an incredibly elegant and straightforward wine with a pale orange-tinted pink colour matching with the Provence school of rosé wine-making. It is discretely aromatic in the nose, with flowers, white-fleshed fruits and nuances of strawberry jam and fresh tomato leaves, while on the palate it is pleasantly refreshing with the tiniest hint of tannins that only very few connoisseurs will be able to identify.
With a 12.5% alcohol level, L' Esprit du Lac is the perfect aperitif. However, its rare quality emerging from the oldest vineyards of its terroir, is ideal to highlight dishes such as risotto, fresh pasta, couscous, and legumes with no lemon-flavored taste. Sushi is also, one of its favorite companions.
For this bizarre year's Labor's Day where social distancing remains critically important for all of us but especially the workers putting their lives on the first line, we highly recommend to spring moments of joy with an in-house "pink-nik" basket full of tit-bits and a bottle of L' Esprit du Lac. Let yourself make the most of the silent streets, avoid crowds, listen to the birds chirping in your neighborhood, find your way back to life with May Day's spirit as its center point. Raise your glass to honor the hopeful manifestations of our planet's capacity for renewal and share with your beloved ones the trust that whatever life brings to you it will help you grow and connect with the beauty and the great mystery of our world.