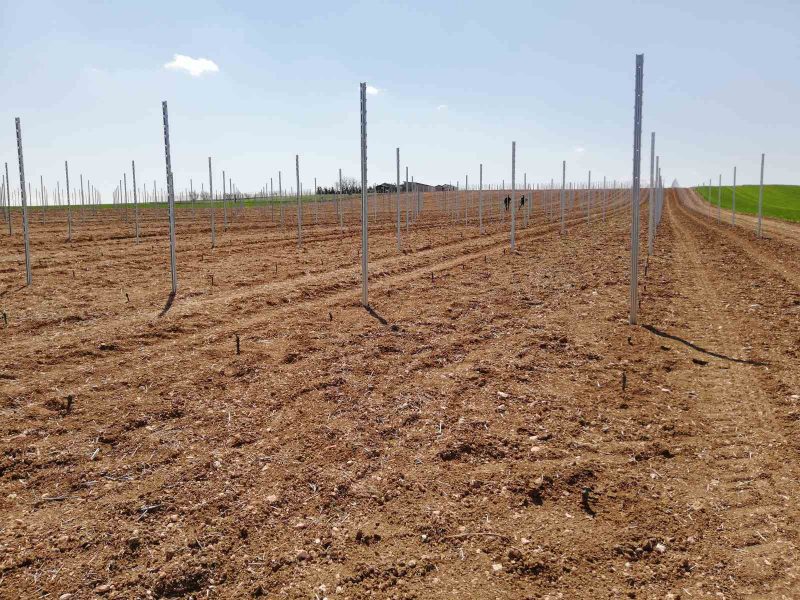 Despite the harsh days we all going through, the work of the vineyard never stops! This year, the Kir-Yianni team is planting in the new proprietary vineyard, a village named Levaia (or Lakia), the Viognier and Chardonnay varieties.
The fields have been prepared since winter with the appropriate treatments, so that the soil is in the best condition for planting. After soil analysis for each field, the appropriate subject has been selected, which would help the plants to cope with the soil conditions for each site and give the desired growth and quality characteristics for each of the varieties.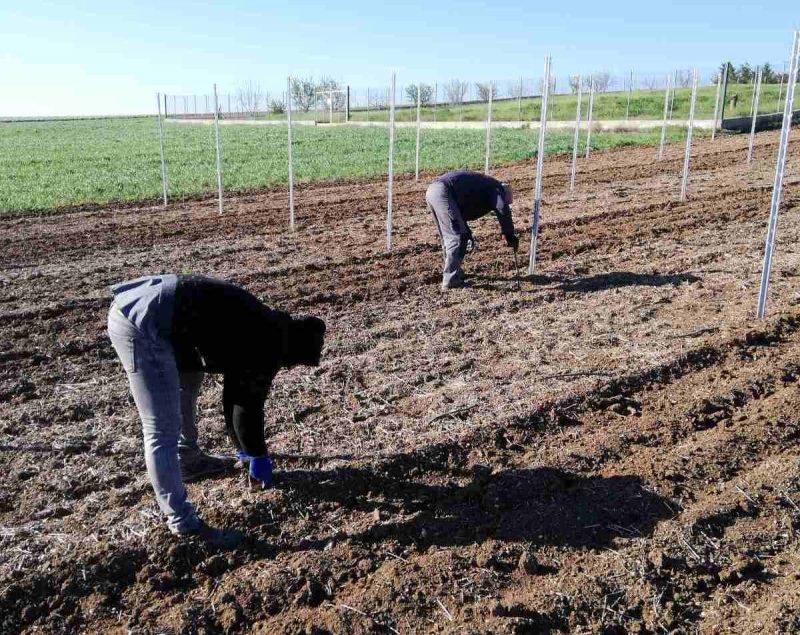 Levaia is located in the Municipality of Amyndeon and is part of the respective PDO zone. In Lakia, Kir-Yianni team has created a second "core" of vineyards in Amyndeon, following the vineyard of Samaropetra. The new vineyard has a total area of 105 acres and differs from the main viticultural zone of Amyndeon, with the slightly sandy soils and the mild climate for the area, since the soil is of medium composition or heavy, with calcareous subsoil in places. It has the same altitude as Amyndeon but is not directly adjacent to the lakes of Petron and Vegoritida, so the climate is more continental. In several locations there are slopes that allow good drainage and exposure of the vineyards.
The terroir of Levaia delays ripening, which favors the longer ripening time of the grapes, giving structure and maintaining the acidity and aromatic character of the white varieties.
The people of Ktima Kir-Yianni aim to create special wines that will reflect the expression of the terroir of Levaia.