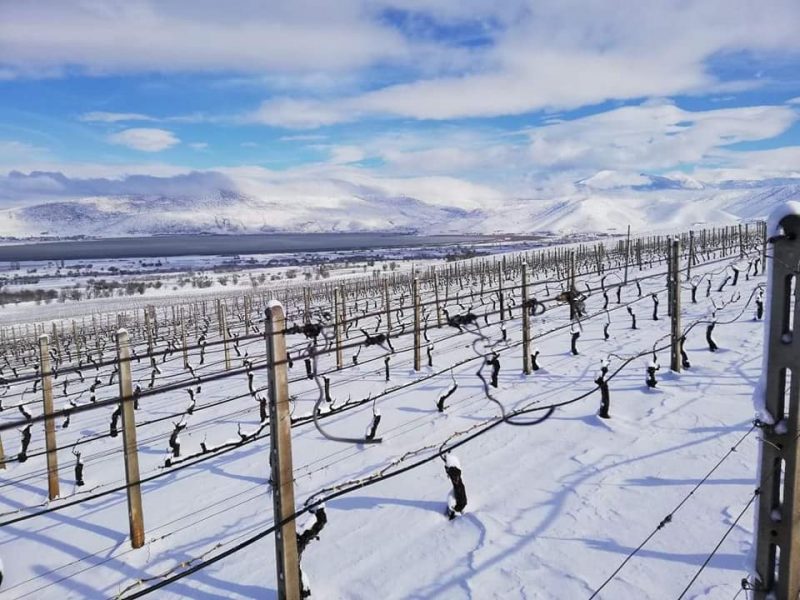 On the first day of April, it snowed heavily in the area of Amyndeon, something very rare for the season. The vineyards were at the beginning of bud swelling stage, except for the Chardonnay and Gewurtztraminer varieties that were approaching bud flushing stage. This, along with the snow that covered the buds, resulted in no frost damage, with the exception of individual buds under early bud flushing growing varieties.
With the low temperatures of the last few days, the bud flashing is delayed even more, reaching the normal dates for the area or even later, depending on the variety.
This will result in a slower shoot growth in April, however helping them to prevent damage from possible frosts that are common at this period of the year.