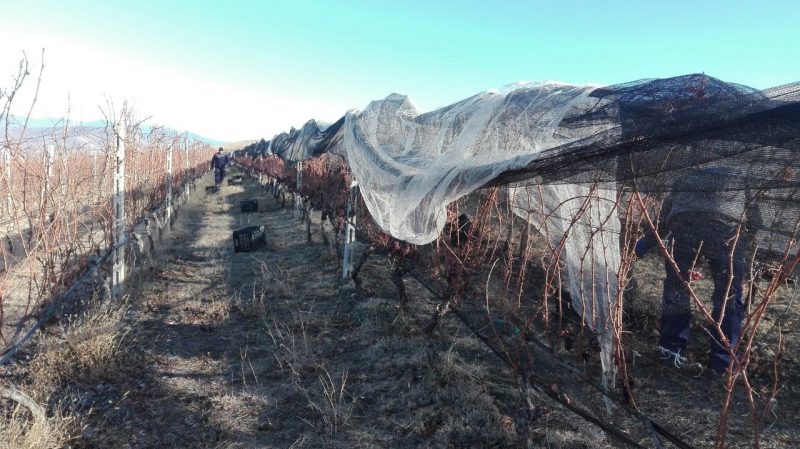 In the early 2000s Kir-Yianni started cultivating the variety of Gewürztraminer at the Samaropetra vineyard in Amyndeon at 700 m altitude. From the very beginning, "Gewurz" provided in Amyndeon, typical cold climate characteristics: intense aromas and firm acidity.
Since 2010 and onwards, every summer, some blocks of Gewürztraminer are left unharvested, in order to be late-harvested. In December 2018, the Kir-Yianni team is harvesting with extra care the overripe grapes for the 8th year in a row.  Grapes are covered with protective nets against birds and stay on the vines until early December. The grapes are thus naturally overripen and  dehydrated resulting in an increase of the sugar levels and the concentration of aromas.
Right after picking, the grapes are hand pressed in a vertical wine press (strofylia) using successive, gentle pressure. The juice stays overnight in a stainless-steel tank in order to be clarified through static debourbage and then transferred into new, French oak barrels for fermentation in controlled temperature conditions. The wine matures in barrels for about 18 months.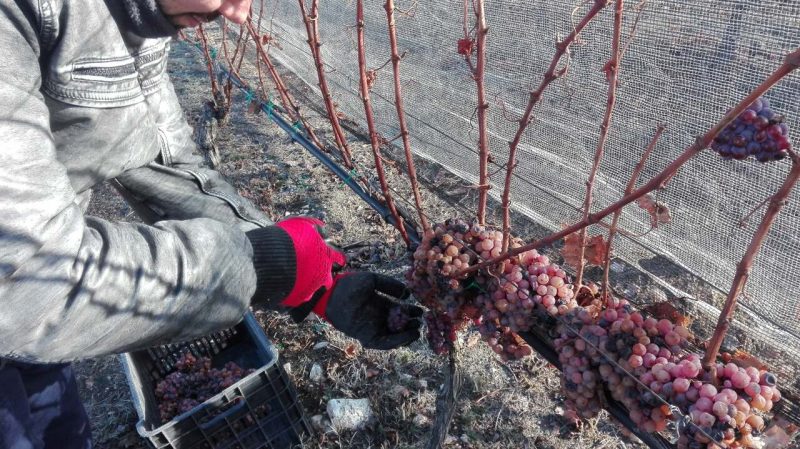 Chrysogerakas was produced from the 2013 vintage and it was the first late-harvest sweet wine produced by Kir-Yianni, containing the Gewürztraminer from the Samaropetra vineyard. The wine is sweet with balanced acidity and deep concentration with aromas of white fruit jams, quince, dried apricots, honey and wax. Chrysogerakas of 2013 vintage has been fortified to an alcohol level of 14% and 81 g of residual sugar.
The vintage of 2015 is about to be released soon!
In Amyndeon, we wish for a good harvest even in December!