A year that made us think twice about our traditional vineyard methods, the weather conditions, and the wines we make.
Harvest is the best time of the year. It is not only the moment when a whole year's work is realized, it is mostly an opportunity for reflection and future planning.
At Kir-Yianni we see our Vintage Report, not just as a typical description of the year but more as a statement of the issues that make us wake up every day and go to work!
The Wine Excise Duty Tax imposed two years ago (happily, abolished 1/1/2019), the EU vineyards planting constraints regime, and the aging community of grape growers are all issues that we have touched before.
This year we would like to bring forward two issues that both affect our efforts to create a healthy, sustainable, and world-class wine industry.
the outdated legal framework for the wine business in Greece
the changing weather conditions
The PDO/PGI system in Greece was established more than forty years ago and not many changes have occurred ever since, despite the spectacular changes in the wine industry during the last decade.  Our system has to change, if we ever like to be considered part of the modern wine world. The Wine Industry and the Ministry of Rural Development, led by the local wine councils have to reinvent themselves and bring the legal structure up to date. The system has to work with the winemakers and not against them, in order to ensure quality control, best practices and long-term development.  We all hope that next year the first Greek Vine and Wine Symposium, will address all these issues and put the right framework for a healthy Greek Vineyard in 2030.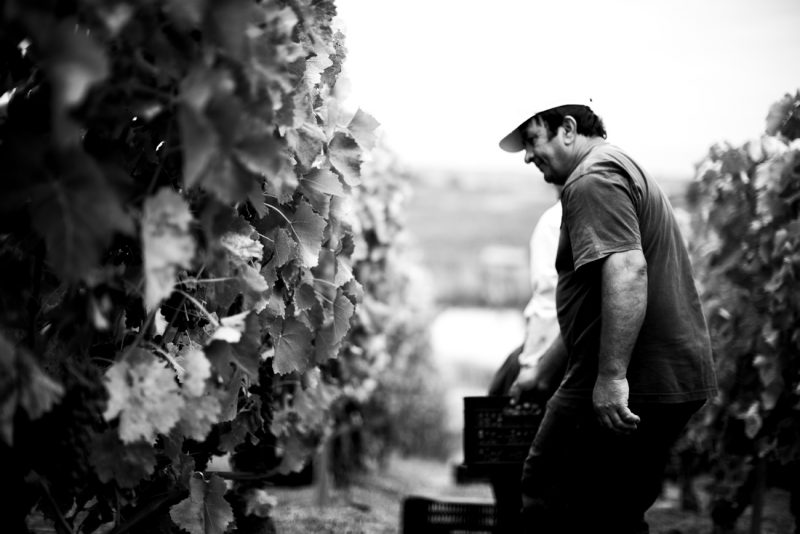 The second issue has to do with the changing weather conditions.
This year we have witnessed a mild winter with heavy rainfall, but limited snowfall. Temperatures have been higher than average.
The spring came with normal rainfalls but in April, one of the driest Aprils ever.  Average temperatures were high, so bud break came earlier than ever, signaling yet another premature vintage.
Little did we know!
The early summer was shocking with daily night rainfalls throughout July, which forced the hardcore growers to work even harder and the less resistant to just look at their mildew hit vineyards.
Intensive work and regular interventions had results. On August 18th, a heavy rain shower of over 180mm in four hours, created more problems to the roads than to our vineyards!
It was the end of a dramatic month after which, we had a long due great summer! Beautiful days of normal temperatures with cool nights lasted till the end of October, allowing a fine, slow, and patient ripening of all our Xinomavro vineyards.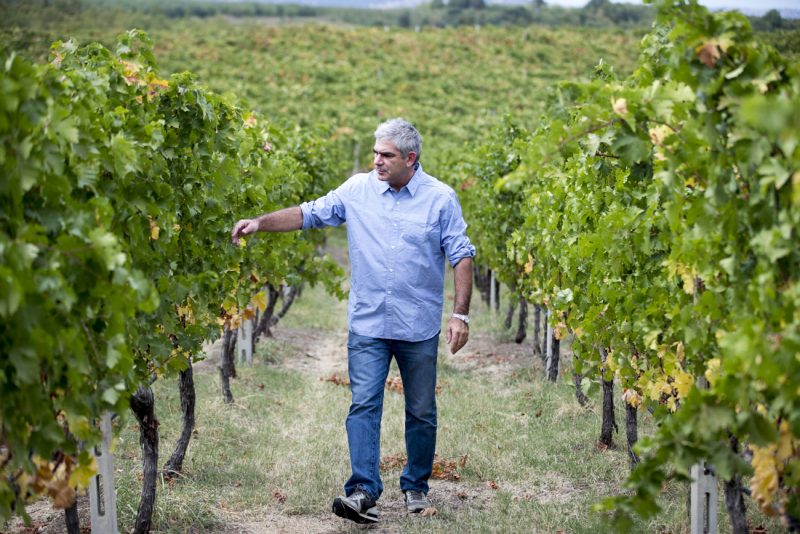 We harvested till October 15th wearing T-shirts and shorts, bringing in grapes of good colors, beautiful aromatic intensity and high sugar levels. What is very interesting is the admirable balance of the wines, the high alcohol level giving structure to the wines, yet with a medium phenolic ripeness, producing wines with extreme elegance,  already "resting" in our barrel cellar; we are looking forward tasting them again in the spring for our final verdict.
Still, we have not answered the questions of the year.
How are we going to address these weather changes?  Do we need to increase yields and green harvest more strictly?  How are we going to change a non-dependable growing circle?  Which are the factors that will make our Xinomavros even more elegant, easier to drink today, yet keeping the longevity they are known for?  We are closer every year in managing these notorious tannins, but are we on the right track?
These are the questions we address every day, and believe me, we still do not have all the answers!
Still, this is what we do, and we love it!
I am looking forward hearing your comments, opinions and questions.
Best Regards,
Stellios Boutaris