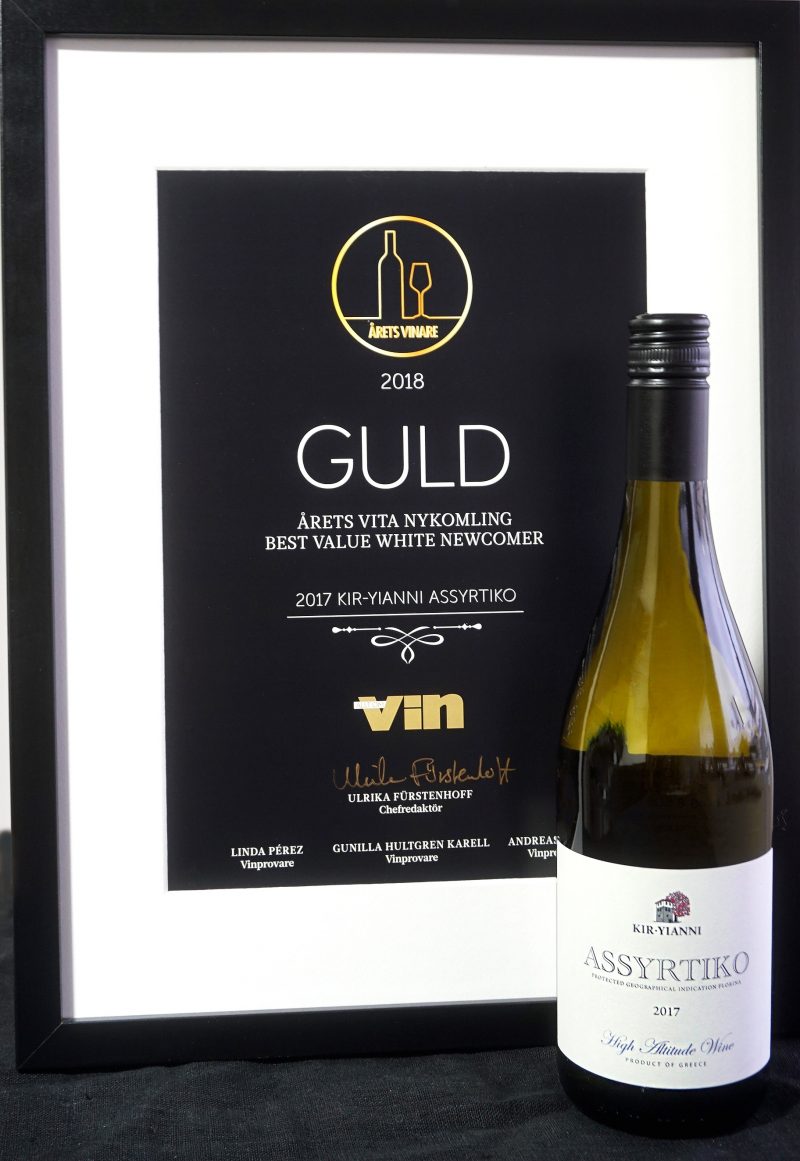 Assyrtiko is probably the best know variety of Greek white wine that finds its exceptional expression in the cold terroir of Florina.
Kir-Yianni produced for the first time a single-variety Assyrtiko label from the vineyards of Amyndeon through the 2015 vintage, exclusively for the export market.
The very first positive results arrived relatively quickly through a distinction from up north and most particularly from Sweden. In the event for the best wines of the year "Årets Vinare" organized each year by the Swedish magazine "Allt om Vin", Kir-Yianni's Assyrtiko was distinguished as the "best this year´s white newcomer" in the Swedish market for 2018!
At Kir-Yianni we are very proud for this distinction and the effort put towards a greater awareness on the Greek vine and the Greek varieties worldwide