Kir-Yianni has just opened the doors of the Estate's new tasting room in Yiannakohori, Naoussa to wine lovers and tourists alike, who can now indulge in original culinary experiences held in the stunning location against the backdrop of the vineyards on the slopes of Mount Vermion.
Kir-Yianni's team is ready to welcome you daily on their guided tours. So, come learn about the heritage of the Boutari family, how local traditions and modern-day winemaking have swirled together, taste the wines where they are made and gaze at the vineyards, the nearby lake and the iconic Koula Tower.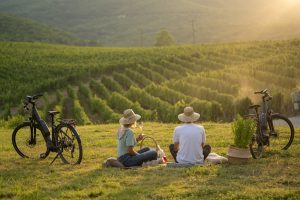 Wine flights vary from just 3 to 12 different labels so that anyone who's interested may tailor their own tasting experience. The packages include tasters from the selection of 25 labels of red, white, rose, sparkling, aged and dessert wines from the vineyards of Naoussa and Amyndeon and are accompanied by an individual platter of food delicacies.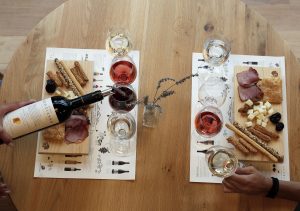 Visitors wanting a complete gastronomic experience can choose from two bespoke wine and food pairing menus and indulge in the local cuisine accompanied by Kir-Yianni wines. The menu curated by Executive Chef Kiriaki Fotopoulou, who has paired the local flavours with the matching Kir-Yianni wines, is now available. Otherwise, there is always the option of the  à la carte menu.
To partake in a unique wine tourism experience at Kir-Yianni Estate one is required to kindly schedule ahead.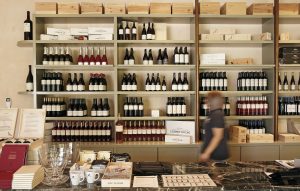 Visits and tasting sessions are organised daily but by appointment only, 10 a.m. to 3 p.m.,
Monday to Sunday, Yiannakohori, 59200 Naoussa.
Please contact: Ms. Elpida Palamida
Tel: +30 23320 51100 Fax: +30 23320 51140 Email: info@kiryianni.gr
* The estate and the winery's premises are accessible for persons with disabilities.