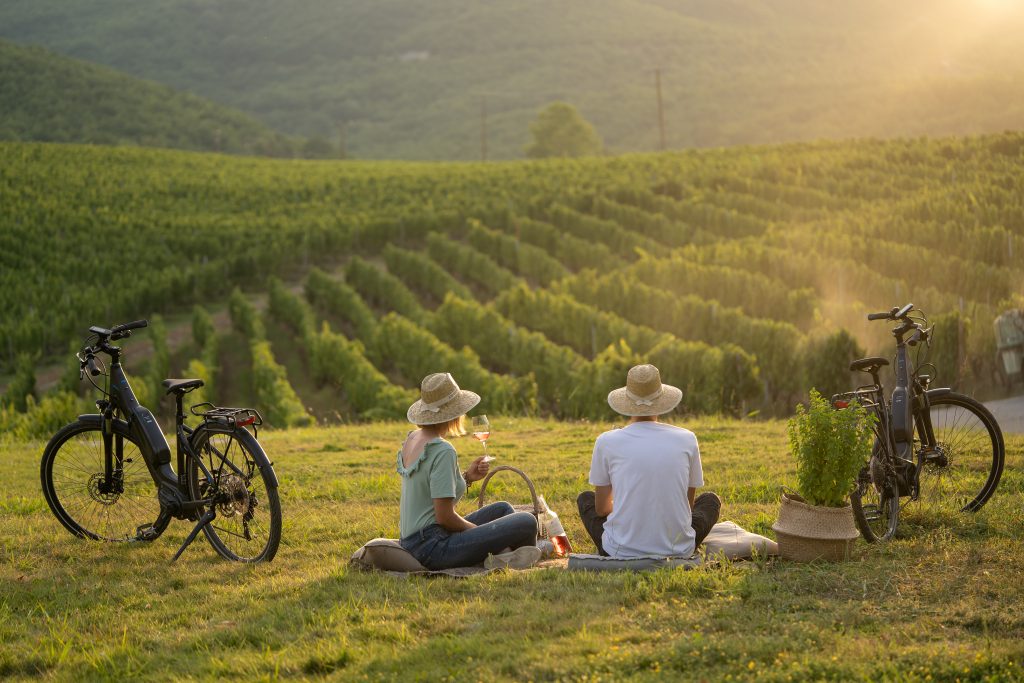 Since it was just a vision under construction, we perceived wine tourism as a unique opportunity to keep a wide open door to the KIR-YIANNI world. Today, 12 months since the expansion of our facilities, we have welcomed almost 10,000 visitors from Greece and abroad at our winery at Yiannakochori, Naoussa. Indeed, an impressive figure.
Right from the start, the backbone of this very complex project has been a very simple goal: to be true to ourselves. Authentic, openhearted, unpretentious.  It was never just about ticking the "wine tourism" box. We wanted to create a sensory experience that could embrace both our history and vision about wine, gastronomy, local culture, nature. To make every visitor feel comfortable, yet at the same time curious to explore, to learn, to taste, to share. To support the promotion of Naoussa as an attractive destination throughout the year. Keeping at all times the highest quality standards.
There is absolutely  no doubt that this is working thanks to our people. Restless and creative, they truly take pride in being hosts and guides to the KIR-YIANNI world, making sure there is always something new, inspiring and meaningful to add to our agenda of events and activities. In high spirits.
Our visitors have the opportunity to taste new, favorite, rare or even experimental labels at our wine bar. Kiriaki Fotopoulou creates delicious flavors, perfectly pairings to KIR-YIANNI wines. The awarded chef  blends her culinary expertise with traditional recipes and carefully selected ingredients by small producers, showcasing her stimulating take on contemporary Greek cuisine. The ambient tasting room overlooking the cellar, is ideal for a journey to our most iconic wines. The conference room may host a corporate presentation followed by a palatable food and wine menu. Blue skies mark the beginning of activities such as hiking and e-bike tours, yoga and photography lessons, picknicks and outdoor cinema -surrounded by the vines of Xinomavro.
This is how we perceive wine at KIR-YIANNI. It is not just about what is in the bottle, nor what we enjoy in our glass. It is about legacy, tradition, culture, vibe, attitude towards life -always in interaction with the land and the nature. The  KIR-YIANNI way.