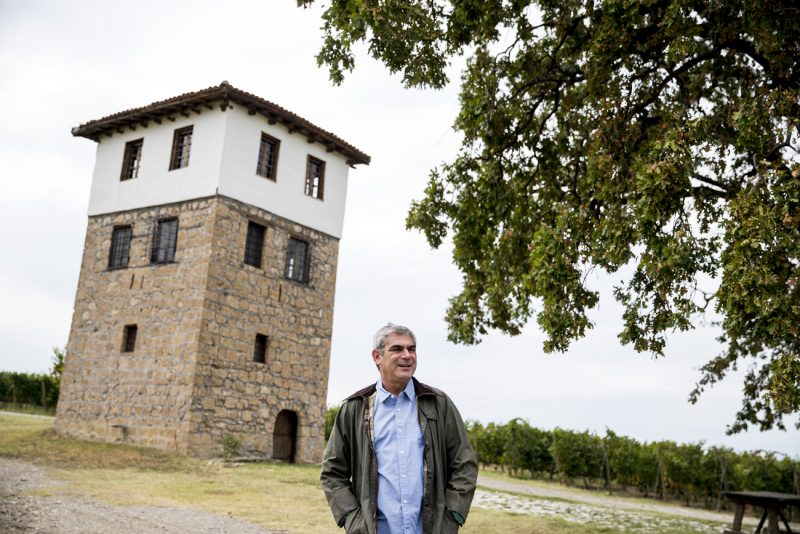 At the closing of every year, all that preceded acquires a new momentum, a kind of energy that especially this year arrives vibrant, complete, and absolutely positive; it is the contentment for everything that has been achieved this past year.
Because we weathered the storms and faced up to the challenges that our time raises, we have brightened a little more our place in the world of wines.  We started the Blue Tractor, a new label which honors winemakers and brings a unique red blend in the vinotheques of Greece. We traveled the world to promote Xinomavro, Naoussa and Amyndeon. We won awards and made new friends, initiated novel partnerships and cemented old ones. Our annual synopsis is full of uncompromising work and people who honor it and fill us with courage and confidence.
For this unreserved trust I personally, thank you all very much. Every Kir Yianni wine accompanying your moments fills our hearts with happiness and pride. I wish health, bliss and joy to you and your families, good luck and progress for all your plans, and keep on believing in love, it is the breath of good life.
Merry Christmas and a Happy 2019!
Stellios Boutaris