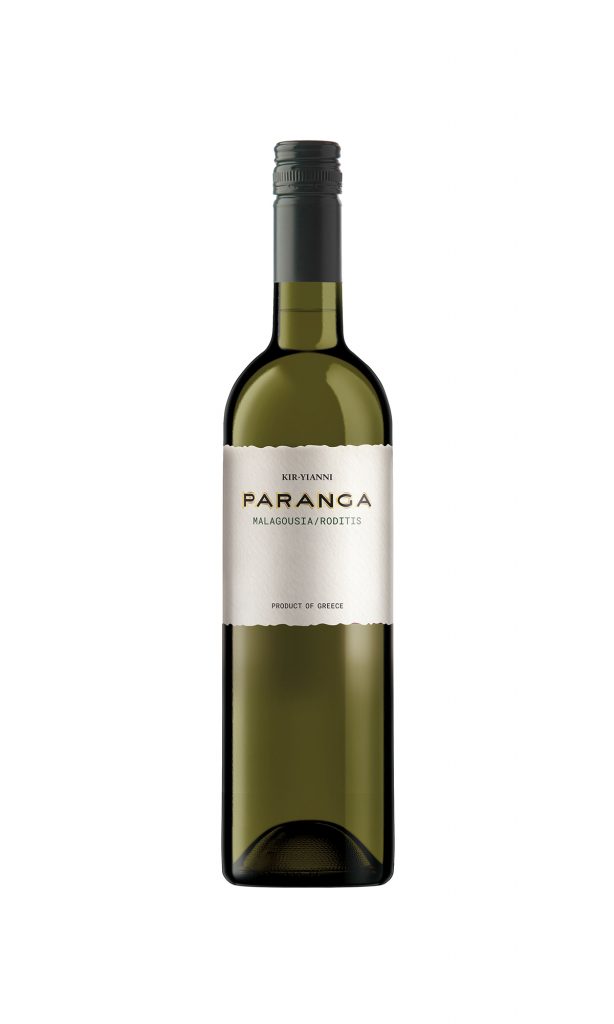 All Vintages
Winemaker's Note

A real crowd-pleasing wine, the 2014 Paranga shows delicate muscat aromas, typical of the Malagousia variety, a lighter alcohol content and a vibrant acidity offering a vivid character and the potential to last longer in time.
Varieties
Roditis 80%, Malagouzia 20%
Cellaring
3-5 months in stainless steel tanks
Food Pairing
An aromatic, crisp and pleasing wine. It can be enjoyed all year round on its own, as an aperitif, or paired with salads, fresh cheeses and fish.
Analytical Data
Titratable acidity:
5.1 g/lt
Volatile acidity:
0.34 g/lt
Residual sugar:
1.8 g/lt
Phenolic index:
n/a
Color intensity:
n/a
Free/Total sulfites:
n/a
After a period of cold soak, which increases the extraction of more intense aromas from the skin of the grapes, the must is clarified through static debourbage, before it is inoculated with selected yeasts demonstrating the aromatic character of the grapes. Batonnage is applied in inox tanks for a period of 3-5 months, with the aim to add volume and complexity to the wine.