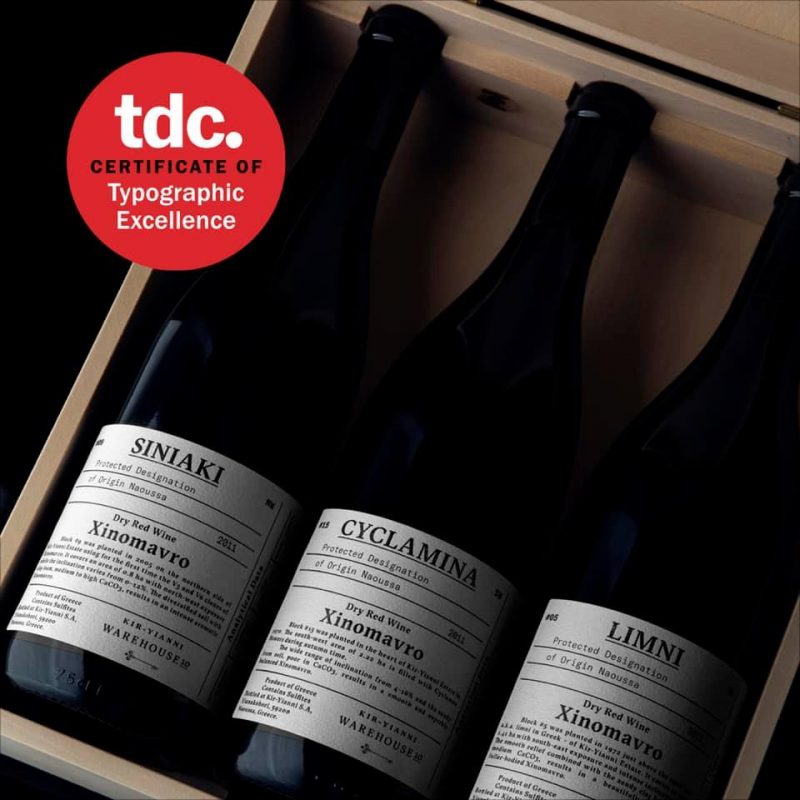 By the …"unlocking" of the "Warehouse 10" online platform, the distinctions began for the new project of Ktima Kir-Yianni.
The labels signing the limited production wine bottles, which are available only through "Warehouse 10", were awarded with the "Certificate of Typographic Excellence" by the TDC (Type Directors Club) Organization. The creators of the new labels are Michalis Georgiou – Dimitris Stefanidis from the design consultancy "G Design Studio".
The projects that excelled in this year's competition will be included in the yearly publication "The World's Best Typography" and they will be shown in the exhibition that will take place in New York. During the exhibition, visitors will have the chance to see the winners of the awards up close and admire their work.
This is a very important distinction since in the competition 251 winners were selected among 1800 design agencies from 55 countries.
The Kir-Yianni team congratulates and thanks the "G Design Studio" agency for all their great work and excellent cooperation!