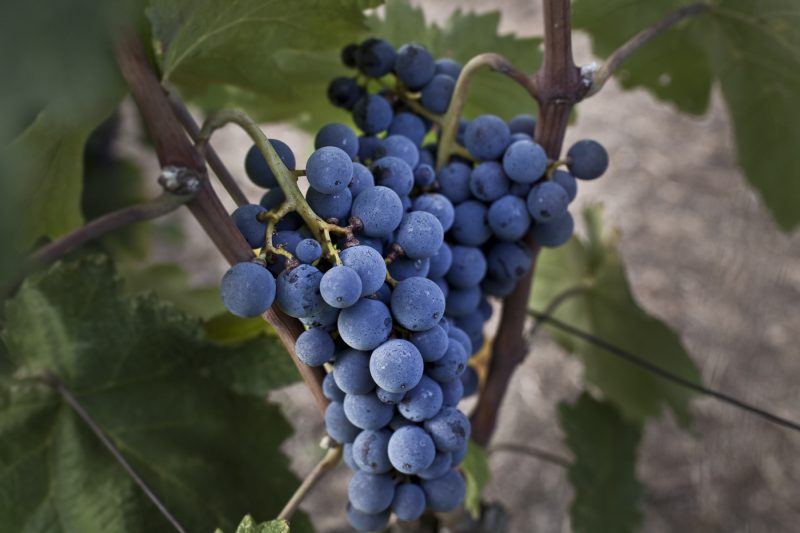 * Article by Victoria Moore, Wine Correspondent, "The telegraph"
Seven years ago, I stood in the Kir-Yianni winery in the bright sunlight of Naoussa, in northern Greece, and watched as an Orthodox priest blessed the harvest. Afterwards, we tasted xinomavro outside – not just made at Kir-Yianni but elsewhere, too – ate lunch and talked about the Greek financial crisis. The heat and the conversation left an imprint. The sensation of smelling and tasting the grape stole into my memory, and it's haunted me ever since.
Xinomavro (it's pronounced ksee-NOH-mavro) is a red grape found all over northern and central Greece. It has high acidity and a tendency to dry, prickly tannins (which I like). In taste shorthand, it often reminds me of a wild strawberry-and-thyme-scented version of nebbiolo, the grape that makes barolo and barbaresco in north-west Italy. There's no genetic link but you do find the same attractive wildness and a similar structure and unwillingness to compromise.
I had particularly liked the wines made by Kir-Yianni, so I jumped at the chance to try them again in the company of Stelios Boutaris, who runs this family winery.
Kir-Yianni's founder is an unusual man. Yiannis Boutaris (Stelios's father) is a scion of Greece's foremost winemaking family. He left the (large) eponymous family business back in the Nineties with the idea of beginning something more boutique, selling his share in the company and buying back from it a vineyard in Naoussa that he had planted in the Sixties; this became the heart of the new estate.
Which in itself wouldn't be at all odd if Yiannis wasn't a reformed alcoholic, seven years sober at the time. "It was fine because he still tasted: he just made sure that he spat it out," said Stelios with a shrug.
In 1997, Yiannis transformed the old tractor shed on the estate into a winery, and the first vintage of Kir-Yianni was made on-site. But Yiannis only stuck around for a few years, handing over the reins to his son in 2004. By Stelios's account it was an abrupt transition.
"I was still working with my uncle at Boutaris at that time," said Stelios, who rather than training as an oenologist had studied economics and mathematics at the London School of Economics, completing a Wine and Spirit Education Trust course at the same time. "I knew at one point I had to decide [whether I would make the switch] and eventually I said, 'OK I'll join Kir-Yianni.' After that day my father never came back to the winery. There's only 22 years between us. He realised that having two personalities in the winery would be…" he trailed off.
Encouraged by his wife to do something instead of coming home and complaining, Yiannis moved out of wine and into local politics, and did so with great success.
Today, at 77, he is a well-known figure not just in Greece but also among the international political class. A wiry, energetic man with a tattoo of a gecko on his hand, he has just finished a trailblazing second term as an independent and progressive mayor for Thessaloniki, Greece's second-biggest city. He is also known for establishing a bear sanctuary – and for encouraging progress in Greek wine.
It was interesting to listen to Stelios talking about his father. He discussed his achievements, crediting him for instance with encouraging growers in Naoussa to start building up a label of their own, rather than selling their grapes to a bigger winery. "His idea was that you can't be an appellation with one producer – you need different styles, you need a discussion going on." But there were also a number of sideswipes.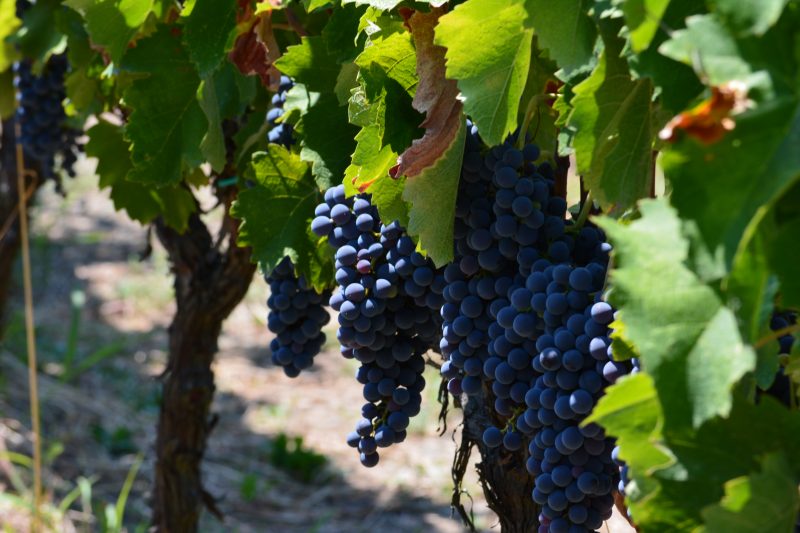 Politically, he said, extremely firmly, "I am more conservative". On his father's tenure as mayor, "He completely changed the city. I'm quite subjective on that, I'm not going to bad-mouth him." And on his father's decision – decades back – to harvest grapes much earlier in Santorini to retain greater freshness in the white wines, and his insistence on getting clean grapes, "He's been very good at starting things… then he didn't carry them on later."
So it was no surprise when Stelios says that on winemaking, too, father and son have very different styles.
Kir-Yianni now has vineyards in Naoussa (56 hectares, compared with the original 48) and about 30 hectares in Amyndeon, a plateau to the west, over the Vermio Mountains – "I've been trying to buy as much in Amyndeon as possible." In both these regions xinomavro is the only variety allowed by the appellation, but Yiannis planted white grapes in Amyndeon and the assyrtiko Stelios makes there is very good. Kir-Yianni also has small plantings of syrah and merlot.
Of all the reds, of course, it's the xinomavro that has most to offer. The wine that struck me most when I tasted with Stelios in London is a Diaporos Single Vineyard xinomavro from Naoussa grapes picked in the 2007 vintage. I tasted a library bottle purely for interest and was bowled over by the graceful way the wine had matured. It had a gorgeous scent of truffles and violets (there is a suggestion of nebbiolo in the older wines too) and cardamom with softer edges of vanilla and orris. The fragrance was utterly transporting and underscored with a fresh acidity. It made me feel that xinomavro is capable of even greater things than I had suspected.
One question I have is whether the Kir-Yianni xinomavro being made now will age as well. The 2007 was made three years after Boutaris Sr left the winery and it's not clear how influenced it still was by Yiannis. Stelios says that since taking charge he has pursued an increasingly riper style with higher alcohol and later picking compared with his father's "more austere" take.
I do like the sweeter, richer, style of his xinomavro for drinking now – try the thick tobacco and sweet briar rose of Kir-Yianni Ramnista Xinomavro 2015 Naoussa, Greece (Great Western Wines of Bath, £21.50) with barbecued lamb or a caramelised onion tart.
And I will be interested to see how they age. Stelios says the northern Greek wine scene is thriving, "We all travel, we are exporting, quality has risen, there are more producers, the younger ones of the Nineties have matured, there's a big competition among us." I have enjoyed xinomavro from the likes of Thymiopoulos. And look forward to the next xinomavro chapter.