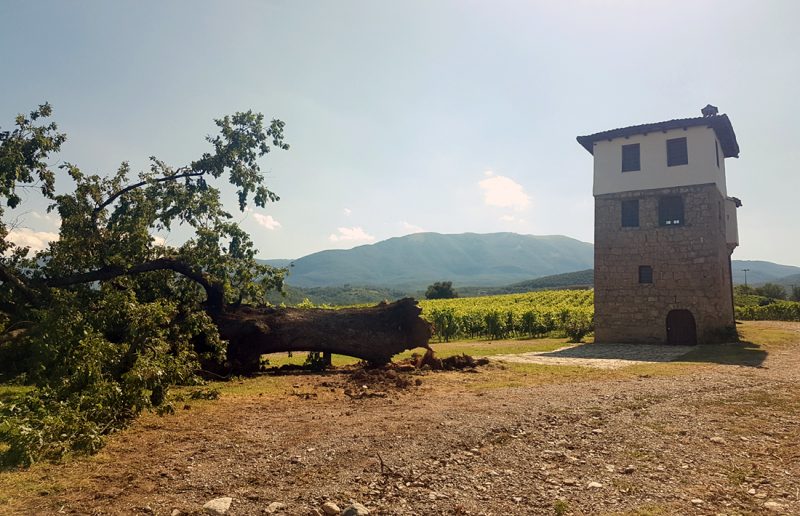 On Wednesday night, July 10th, a thunderstorm hit Northern Greece and Naoussa, causing a significant incident at Ktima Kir-Yianni.
The strong winds managed to bring down the old oak tree, a symbol of the Kir-Yianni Estate. The specific oak tree, was standing beside the "Koula" tower for more than a century. Both symbols appear together on Kir-Yianni's logo.
The Ottoman tower "Koula" was restored by Yiannis Boutaris in the 1980s and was declared thereafter as a historic monument along with the surrounding area, in which the oak tree stood.
The loss of a symbol turns a page in the history of the Estate. Though sad, we will continue our dynamic course.
We are considering replanting a tree where the oak stood and utilise the wood from the fallen oak. We will keep you posted!