A Malagousia from a small block at  720 meters is in the core of the new release by Ktima KIR-YIANNI. MALAGOUSIA Single Vineyard may be introduced with 2022 vintage, yet its story goes back almost two decades. As Stellios Boutaris, KIR-YIANNI winemaker, highlights, "for 18 years it was all about working on this varietal "experiment" at one of the higher-altitude Malagousia cultivations in Greece, a mutual test as we like to call it".
It was in 2004 when Malagousia was planted at that small parcel named "Bara", part of the renowned KIR-YIANNI "Samaropetra" vineyard in the cool region of Amyndeon, in Northern Greece. The high altitude, beyond the recorded average for the variety in question, was among the reasons for selecting that particular block. Since then, a viticulture discipline was  followed, monitoring with patience and vigilance that small piece of land. Its mesoclimate, together with the northwestern orientation, the average slope of 15% and the poor sandy soil, complemented the needs and sensitivity/susceptibility of Malagousia.
A corresponding approach was followed in the winery over the years with experimental micro-vinifications. For the first-released vintage of 2022, the winemaking included skin contact in order to highlight  the aromatic intensity, as well as a  4-month fine lees contact with periodical gentle stirring for enhancing the body, structure and texture of the wine. From vine to wine, the goal was simple and clear: to let Malagousia grown on that small block, shine.
18 years since that planting at 720 meters altitude, MALAGOUSIA Single Vineyard 2022 is out, enriching further the premium Single Vineyard family by Ktima KIR-YIANNI, and narrating an intriguing story that -if nothing else- proves that this Malagousia is not just more… of the same.
#ktimakiryianni #malagousia #singlevineyard #highaltitude #amyndeon #kiryianni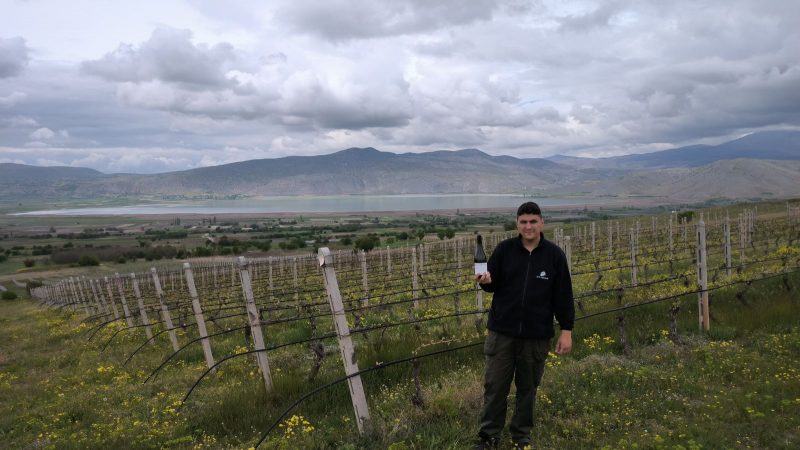 "Supported by mindful decisions in full respect with the singular local conditions, the block "Bara produced Malagousia grapes of highest quality in 2022, giving the green light to the release of the new wine", says Vassilis Mylonas, agriculturist at KIR-YIANNI Amyndeon vineyard.
Spectacular  views from 720  meters  altitude  where  the  "Bara" block  is  located.  The Single Vineyard family by Ktima KIR-YIANNI: MALAGOUSIA, DROUMO (Sauvignon Blanc), PALPO (Chardonnay),, TARSANAS (Assyrtiko), AGATHOTO (Xinomavro Rose) and DIAPOROS (Xinomavro red).