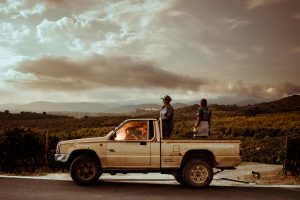 A unique collaboration with the renowned photographer Olga Deikou, took place during the harvest of 2021 in Ktima Kir-Yianni. This series of photographs, attempt to highlight one of the most critical phases in wine creation, depicting the results of hard work that take place within one year.
"Cooperating with Ktima Kir-Yianni, for a tribute to the vintage, in Yiannakochori of Naoussa and Ayios Pandeleimon of Amyndeon, was much more than an project for me", Olga says.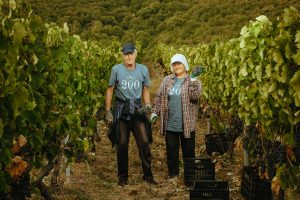 "It was about the trips I made with people before sunrise, the vines in the dark before the light fell on them, the greetings and first conversations, the meals I shared with the workers and the  knowledge about the vines that agronomists shared with me " she mentions while giving us the feeling that she felt as a member of the crew during the photo shooting. It couldn't feel different, since Olga, describes photography as another way of communicating with those around her. "A different language" as she describes it. It wasn't just the vineyards, that  Olga walked through but also the winery she visited, the stories she heard about "Koula", the 2 olive trees and pomegranate tree standing proudly among the vines.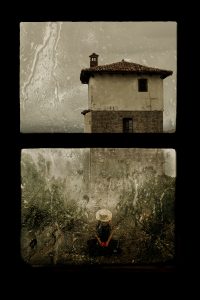 While discussing her experience, Olga describes: "Hospitable people welcome all those who visit this wonderful place. I tried to capture the truth of those who live and work at Ktima Kir-Yianni, a winery they have been honoring, and supporting for so many years." Soon, a part of this project will be exhibited at Ktima Kir-Yianni in Yiannakochori.
The poster of the exhibition, is a photograph that stood out among others for the creator. As she mentioned "creation is always associated with hard work and sacrifice, no matter the joy that its success can give you. "Such is the purpose of rain and fog in this photo, symbols of difficulties and agony. Especially now that climate change has become the most important issue of our time.