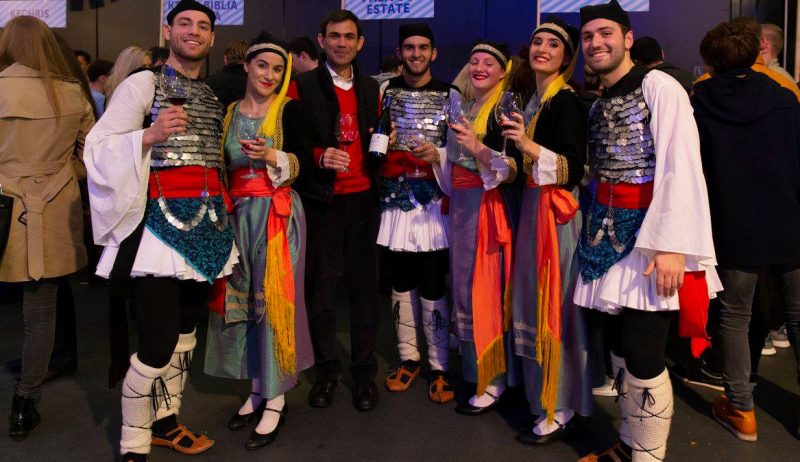 We travel the world; we welcome the world. Every trip in our agenda, or fortuitous visit to our vineyards is priceless. It brings a unique mix of growth, expertise, awards, and opportunities to meet our associates, and fans from across the globe, to open horizons and inaugurate new alliances, and of course, to present our portfolio.
Celebrated professionals and fellow winemakers from multiple acclaimed wineries of the planet, sommeliers, wine educators, journalists, and featured columnists for wine publications share with us their thoughts and sense of wine tasting, either in the most well respected wine events, or in our estates in Greece.
This year, among Holland, Cyprus, Germany, United Kingdom, Serbia, and Belgium, the Balkan International Wine Competition Festival at Sofia, the Senses Wine Fair at Stockholm, the Ynos Annual Tasting at Zurich, and the Annual Greek Wine Tasting at Mavrommatis in Paris it's hard to remember which was the starting point to our 2018 globetrotting. However, it is the drive and tenacity that count. And of course, the hosts; all of our hosts have been a delight!
In April we left to Korea for the Seoul International Wine & Spirits (SIWS) Expo 2018 were more than 20,000 people – buyers, consumers and wine enthusiasts – visit every year. Kir Yianni was there to introduce Naoussa's and Amyndaion's vineyards and invite everyone for a glass of Greek Xinomavro.
The same month, we participated again as exhibitors in the world's leading trade fair for wine and spirits. ProWein in Germany is the largest industry platform for professionals from viticulture, production, trade, and gastronomy.  We enjoyed three days of intense work, taking pride in our labels and making new wine friends.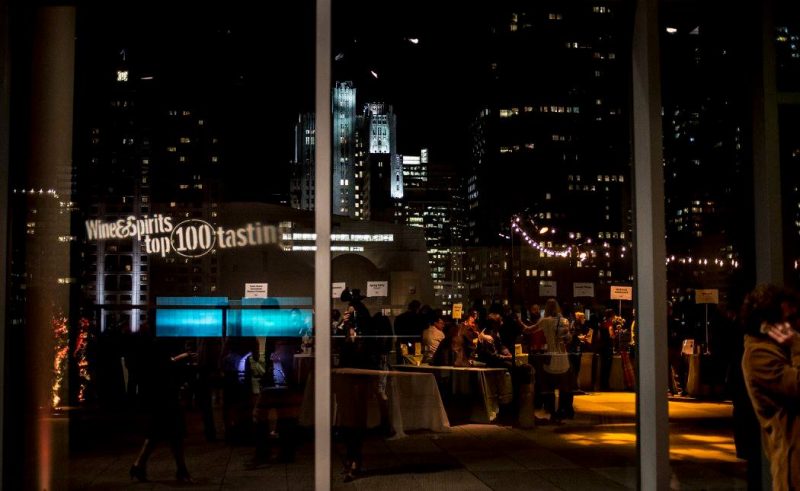 A month later, invited by the Kolonaki Group agency, Kir Yianni set foot in Canada to attend one of these exceptional wine tastings which bring Greece closer to our foreigner friends' hearts.
Washington was the next stop in our itinerary. One of our key missions for 2018 has been to support Kir Yianni labels in D.C.. Alongside with our new distributor, BACCHUS, we arranged visits to restaurants and cellars and welcome our guests to Kir Yianni winemaker's dinner at the well-praised ZAYTINYA Med restaurant at the corner of 9th and G Streets.  After four fantastic days we returned to Greece and got ready for New York, Tokyo, and Hong Kong!
Oh, yes, May 2018 has reserved for us some of the most special wine days & nights. In New York, we have been selected as one of the Wine & Spirits Magazine 2018 Top 100 Wineries. This is the 2nd consecutive year Kir Yianni has been honored with this title and we are happy to be part of this universal and special company of winemakers.
On the 21st of May we landed in Tokyo, to attend with our importer associate Mottox the annual Wine Road Show, which included master classes, VIP dinners, staff training, visits, and a special wine tasting event at Apollo, the contemporary Greek restaurant in Tokyu Plaza Ginza. After four days we flew to Hong Kong to participate in this year's VINEXPO.
While one month later, we landed in Sydney and the next day, in Melbourne and we participated in the wonderful festival of OINOFILIA that celebrates and promotes Greek food and wines in Australia.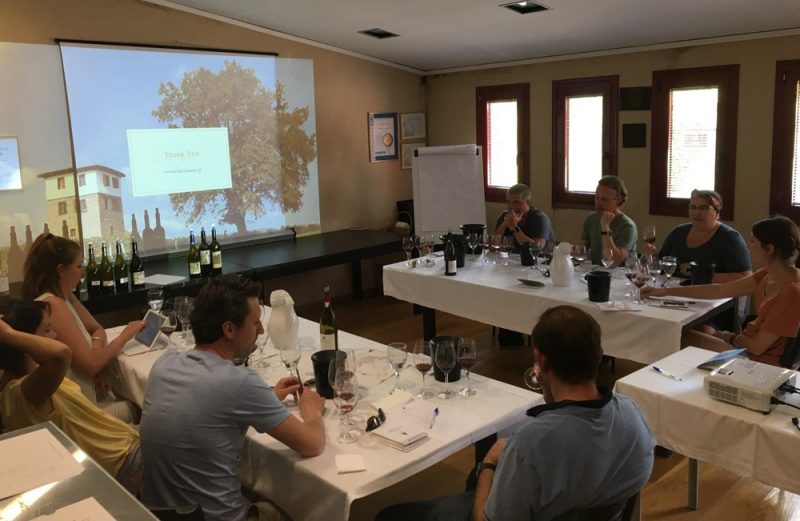 This is a never-ending journey. Even when our luggage has safely reached home we still declare our readiness to meet the world, here, in North Greece, or overseas. During these really busy months we had the honor and pleasure to welcome Australian, Japanese, and American associates.
Kir Yianni is always present, connected, and committed to offer great wines, because great wines abolish borders and help people come together – and this is something we have learnt well, in Kir Yianni.