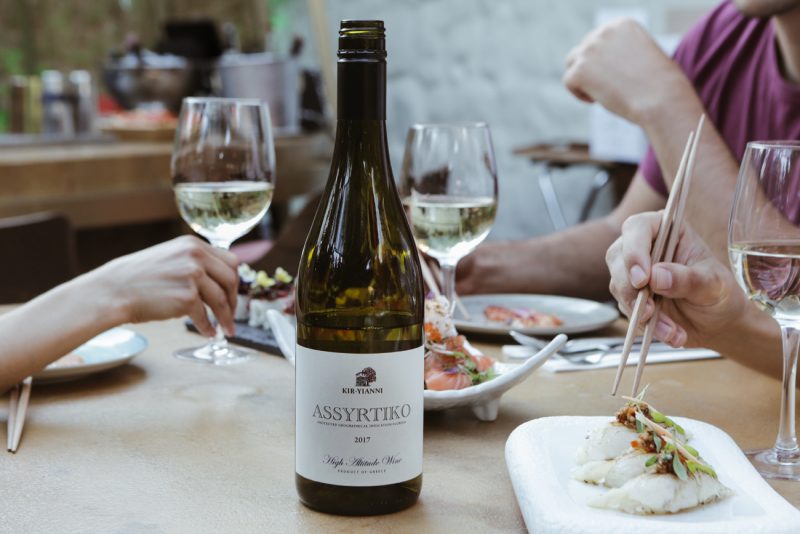 At the vineyards of Kir-Yianni at Amyndeon, the Assyrtiko variety finds the ideal conditions to produce high quality wines. The vines of Ktima Kir-Yianni were planted in 2006 and have only recently have gone into production. The vineyard lies at an altitude of 700 meters within the viticultural zone of Agios Panteleimon, in the Amyndeon area.
Amyndeon offers the best conditions for the vine grower and for the wine producer because of the excellent production it can offer of high quality wines, with a distinctive character that leave a great impression to the wine lovers.
The mild continental climate of the area is characterized by cold winter and warm summer. The presence of four lakes in the area mitigates the low temperatures of the area and provides the conditions for a slow and long ageing. Thus, maintaining the aromas of the fruits while Amyndeon's soil become evident through the characteristic minerality.
The sandy and pour soil of Amyndeon help in maintaining high level of acidity in the variety and a low pH in the wines. The low production contributes to an excellent structure and volume.
It is distinguished for its freshness and balanced character with fine aromas of citrus and white fleshed fruits in combination with the salty minerality of the Amyndeon soil and the long after taste.
Assyrtiko by Kir-Yianni is the perfect wine for Mediterranean and Asiatic dishes, white fleshed fish, salmon, pasta with white sauce and white cheese.