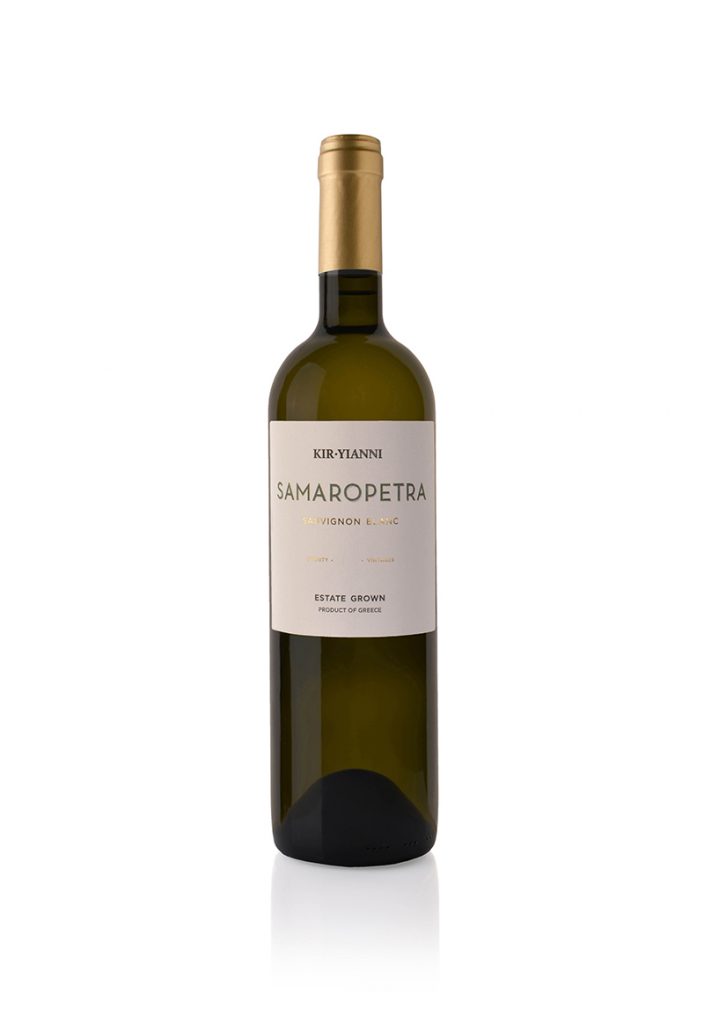 Winemaker's Note

Produced in a year that gave us Sauvignon Blanc grapes of an outstanding quality, the 2015 Samaropetra is a wine that fills our glass with intense aromas of freshly cut grass, green pepper and kiwi, enhanced with notes of exotic fruits coming from the Roditis. On the palate, the vivid but elegant acidity underpins the intense flavors and flows into a lingering aromatic finish!
Varieties
Roditis (50%), Sauvignon Blanc (50%)
Cellaring
Batonnage in stainless steel tank for 2-4 months.
Origin
Private vineyards and contract-growers in Agios Panteleimonas, Florina.
Food Pairing
Balanced, exuberant, and easy to drink with salads and seafood or on its own as a refreshing aperitif
Analytical Data
Titratable acidity:
6.5 g/lt
Volatile acidity:
0.37 g/lt
Residual sugar:
1.6 g/lt
Phenolic index:
n/a
Color intensity:
n/a
Free/Total sulfites:
n/a