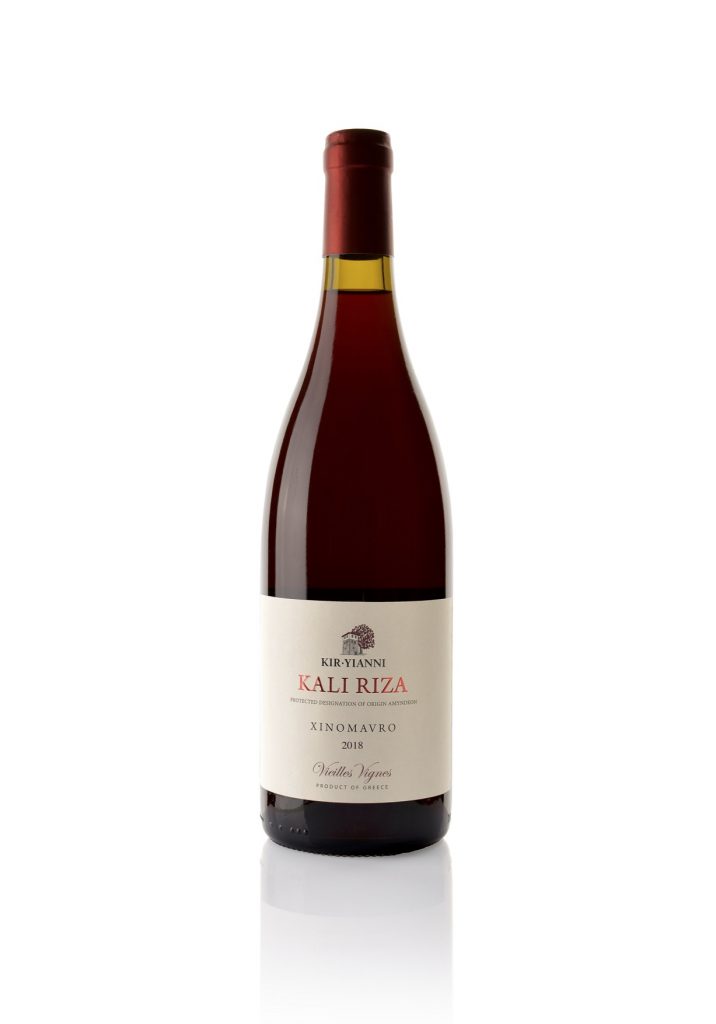 Winemaker's Note

Bright red colour, fruity aromas, rich and complex character on the palate, refreshing acidity, lingering aftertaste. Intense aromas of wild strawberry and cherry entwine with fine herbal hints, while on the palate the pronounced freshness balances with the ample body, offering a wine ready to be enjoyed now, but also suited for long time ageing.
Cellaring
The base wine stays on its lees and is frequently stirred for 12 months in 2 and 3-year- old French oak barrels. The wine ages for 12 more months in the bottle
Origin
Selected contracted vineyards of the area of Agios Panteleimon, in the PDO zone of Amyndeon, North-western Greece
Food Pairing
Pairs ideally with meat cooked in red sauce, wild mushroom risotto, stuffed peppers with cheese or ground beef, meat pies, grilled cheese Red with bronze hues, a colour typical for the Xinomavro sourced from Amyndeon.
Analytical Data
Titratable acidity:
6,2 g/l
Volatile acidity:
0,44 g/l
Residual sugar:
2,7 g/l
Phenolic index:
n/a
Color intensity:
n/a
Free/Total sulfites:
n/a