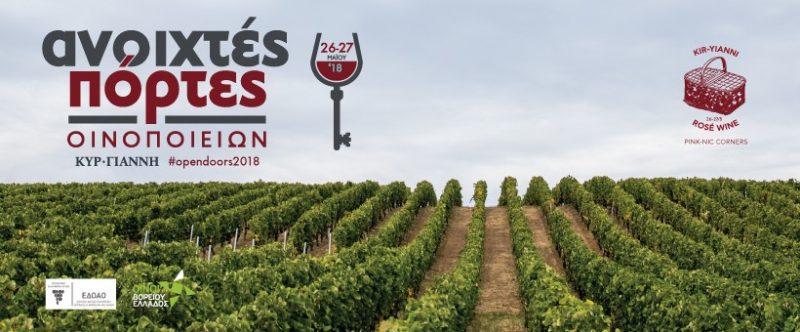 Sunny days call for "Getaway!" That's why every last weekend of May, together with all the wineries of Northern Greece, we open the cellar doors of Kir-Yianni, and we respond with an inspiring excursion to the Naoussa estate and winery.
This year, you are invited for walks, winetasting, and a picnic, or rather … for a pink-nic, as this weekend is dedicated to the rosé wines we produce in Amyndeon and share with the whole world.
We have had a wonderful time and will do it again!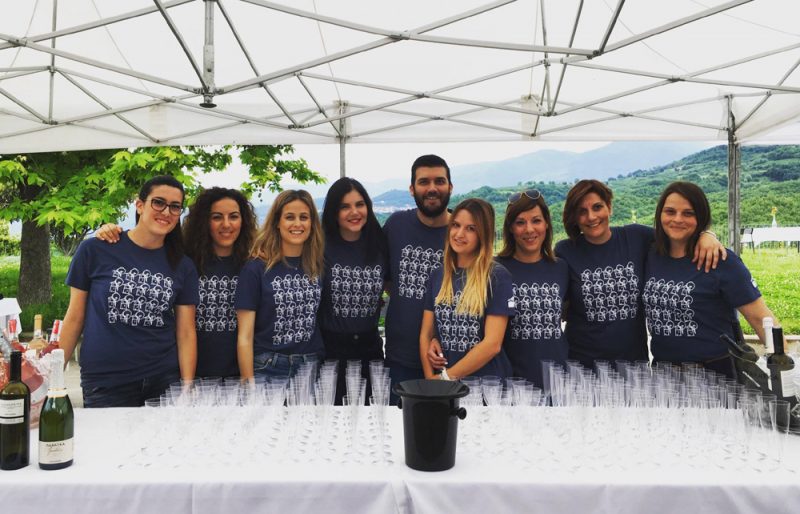 This is going to be the 14th spring that we'll be welcoming families, friends, and wine lovers who wish to enjoy themselves in the countryside. Every year, it is like saluting our own people even if we meet some of you for the first time. Those who visit the estate establish an annual gathering tradition. They arrange to meet again at Yianakohori in the next May and share Kir-Yianni's winter accomplishments and spring omens for the new summer.
"Open Cellar Doors" is an event of optimism and recreation for everyone. For kids it is playtime. For the first-timers who want to familiarize with the Greek wines, it's a starting point of knowledge. For the ones who love wine it is an opportunity to enjoy it in its best way. For the people of Kir-Yianni it is a celebration in the course of the relationship we have been cultivating with you all these years; we have the privilege to guide you in our vineyard and our winery.
All the secrets of the Kir-Yianni wines are revealed this weekend!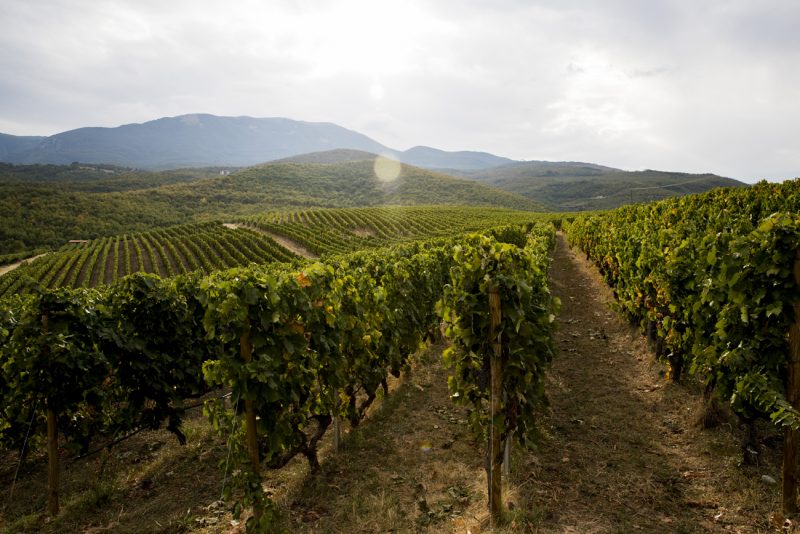 We will take the winegrowers' paths overlooking the magnificent Vermion slopes. We will get up close and personal with the soil and viniculture procedure, the local and indigenous wine varieties that provide us the first-rate grapes we need to create our delicious wines. We will answer questions such as what is the yield per acre and what threats we face during the year, what is the Baumé scale and when does the harvest begin, how do the seasons and weather reflect and talk to us.
The most profound dialogues with nature take place in the Vineyard. And it is great to be able to listen to what it says, and let yourself learn from its truth.
There will be also, a tour in the winery. Here, we will share secrets about how technology meets tradition, how the grape juice becomes wine, what are the chemical reactions that transform sugars into alcohol, what yeasts do we select for the fermentation. You will find out when a wine is ready, what perlage means, and how wine bubbles are born.
At the bottling and wine cellars you will know what maturation is all about and what is the effect of barrels in flavor, color and aromas, you will discover which wines can age gracefully, what types of bottles do we use and how the cork can assure the quality of a wine.
Finally, we will move from theory to action. Wine-tasting on the terrace! This year we rejoice Kir-Yianni rosés. Akakies, Akakies Sparkling, Paranga Flowers, and the Spirit of the Lake – Esprit du Lac – invite you to discover the delicious shades of pink in the most rewarding wine experience.
How to pack the ultimate Pink-nik basket!
When you plan to fill your glass with a fresh, aromatic, cool rosé, your meal can contain many, different, even exotic delicacies! And because we're talking about lunch in the countryside, things have to be simple. Get some ideas that will make your Pink-Nik experience even more memorable.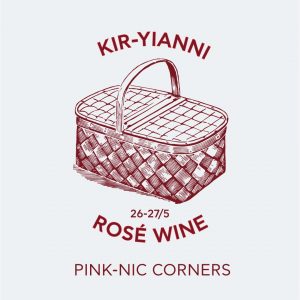 Slightly salted crackers accompanied by gourmet flavors such as caviar, salmon, prosciutto, Gravieras, or if you prefer vegan tastes, olives, sun-dried tomatoes, or pickled vegetables. Complementary and perfect for the taste and health of small ones are oat biscuits with nuts!
From Arabic pies and Chinese dumplings to Thessaloniki's bagels and delicious French croissants, you can fill your basket with, aromas and freshness – if you do not succumb to the ready packaged solutions.
Dips and spreads are a delicious and easy solution, and rosé wines match unexpectedly well with many and wonderful combinations, from the spicy Guacamole with avocado to Greek fish Tarama, cream cheese, or yoghurt with mustard. If you prefer to include some sweet delicacies, put in your basket some hazelnut spread, raspberry jam, strawberry jelly, or cherry marmalade.
The list of recipes is endless. It starts with Mom's traditional meatballs with pork mince, and goes as far as Sushi. In between, you can find delicacies like Falafel burgers, egg-tarts, dolmades yalantzi with grape leaves and rice; anything that is made and eaten by hand is perfect for picnic and rosé wine!
It is necessary to have every meal accompanied by vegetables; a picnic is no exception to this rule. Carrots, cucumbers, tomatoes, radishes are cut and eaten easily. Do not forget to take lemons for their juice and zest, and fruits for dessert or snack!
Everything in "green" packaging!
It is a matter of aesthetics and consciousness to prefer reusable materials for your packaging. Glass jars are just, perfect for serving individual portions and packing anything that is not wrapped in greaseproof paper and tea towels or table placemats. Plastic dishes cannot store food and are not recycled, while the paper can. Napkins will be tossed away, while tea towels will keep the jars and their content safe, will be laid, wipe, and reused. Delicate fruits, such as strawberries, can be stored perfectly in egg cartons. While flasks, and water bottles can be filled and refilled without leaving any trace in nature.
The salt n' pepper of a tradition!
"Open Cellar Doors" are an initiative of the European Network of Wine Cities, which the Union of Wine Growers of Northern Greece (ENOAVE) has established for the last fourteen years in Greece, aiming to motivate every citizen to get acquainted with the Greek wines and vineyards.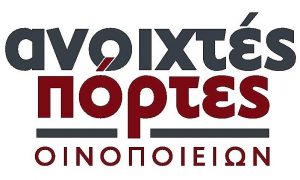 All wineries spice up this event with multiple activities which include tours, wine-tasting, competitions and other surprises.
On May 26th and 27th, Ktima Kir-Yianni awaits for all of you to participate in an unforgettable pink-nik experience.
INFORMATION
WHAT:      A wine-tasting picnic dedicated to rosé wines
WHY:           Picnic is a perfect excursion and rosés are exciting!
WHO:        Yianakohori, Naoussa, Ktima Kir-Yianni
WHEN:        26 & 27 May 2018 from 11:00 in the morning until 7:00 in the evening
HOW:          With your basket and your heart.
AMOUNT:     Entrance is free, we are waiting for you!