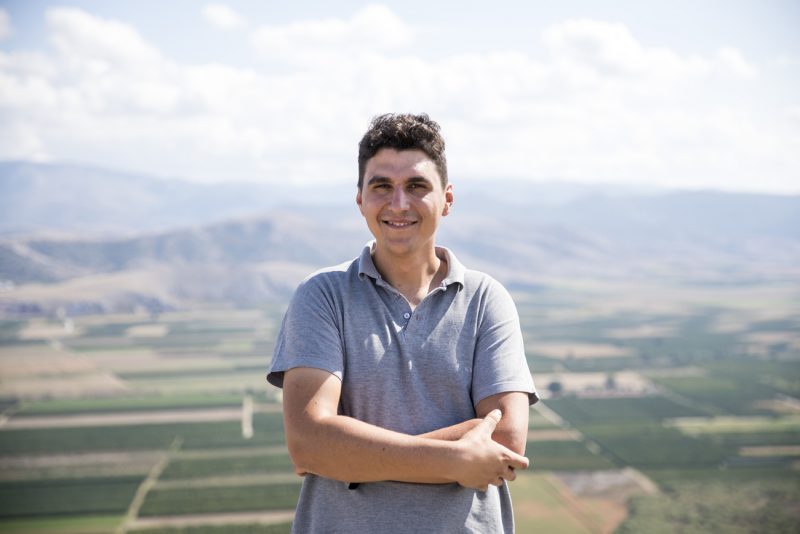 23 years since the founding of Kir-Yianni, by Yiannis Boutaris, the team of the Estate is constantly growing. New associates are integrated in the staff of Kir-Yianni, alongside those who have been working since 1997 in the wineries of Naoussa and Amyndeon.
Today, we present Vasilis Mylonas, agriculturist of Ktima Kir-Yianni in Amyndeon. First time Vasilis joined a harvest in the Ktima was 2012, while the following year he joined our wine team. He was born and raised in Amyndeon, Florina. He completed his undergraduate studies in the School of Agriculture of the Aristotle University of Thessaloniki and went on to postgraduate studies in Oenology-Viticulture, in the same School.
"My first contact with vines was with our family vineyards, which our father was trying to teach us, more like a game really, to care and culture. During my undergraduate studies viticulture and oenology courses inspired me to make the informed decision to pursue that field. Working in Kir-Yianni and with its people was what made me really both love and comprehend vineyard in full", Vasilis comments.
As head agronomist of the wine team in Amyndeon, he set forth the following targets: a) that the grape production "speak" in an ideal way for its local origin; b) further explore the dynamics of Xinomavro; c) a more detailed study of the Amyndeon sub-regions; d) experimenting with existing and new varieties; e) training the viticulturists of the team in producing ever better quality of grapes.
"For me vineyard is life itself, for it follows the circle of seasons, defined by them, born, grow, and dying with them. The vineyard teach us a lesson in ephemerality, but also in immortality. It is the labor of one whole year, the disappointment of the failures and the reward and satisfaction trying the wine from the grapes you cared for and cultured during the year", Vasilis Mylonas notes.