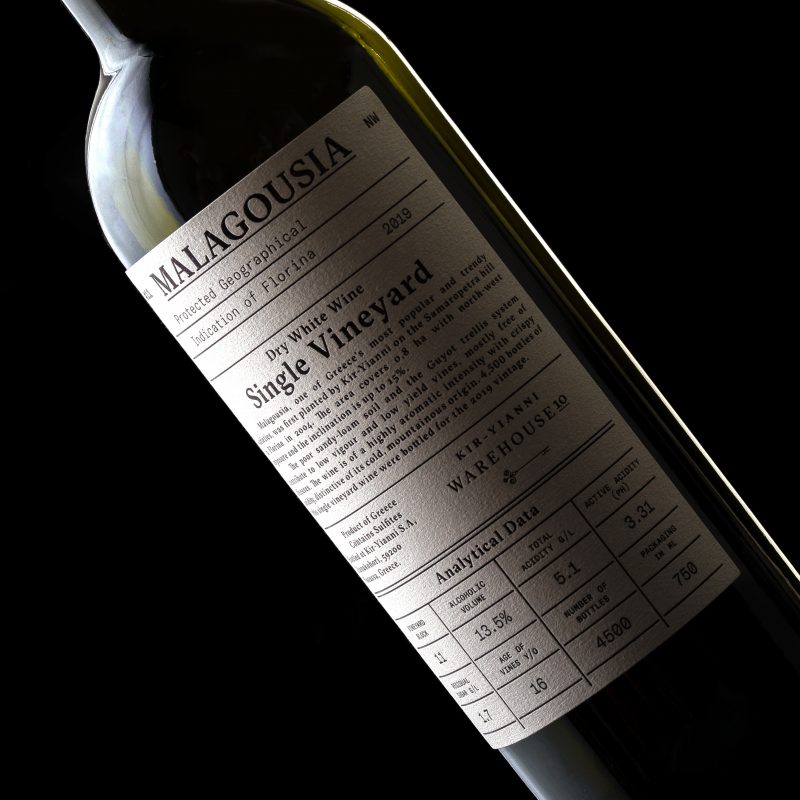 Kir-Yianni planted Malagousia, an indigenous Greek varietal, for the first time in 2004, on the high attitude vineyards of Amyndeon. For the past few years, Malagousia has been gaining ground in the Greek and international markets.
The 2019 vintage was so exceptional that Stellios Boutaris decided  to release it as a limited edition single-varietal wine. This special label, is exclusively available though  Warehouse 10, Kir-Yianni's online platform, where one can find past vintages and unreleased labels.
A wine with lemon-green colour  and  aromas that are typical for the varietal. Such would be floral notes of rose and citrus fruit, as well  as aromas of apple and pear, that altogether create a sense of freshness. The mouthfeel  is rich, with a pleasant acidity  and an intense aftertaste. It can be enjoyed as an aperitif or paired with green salads and fried appetizers of the Mediterranean cuisine.
Malagousia 2019 is a limited edition wine, that is exclusively released through the www.warehouse10.gr online platform.