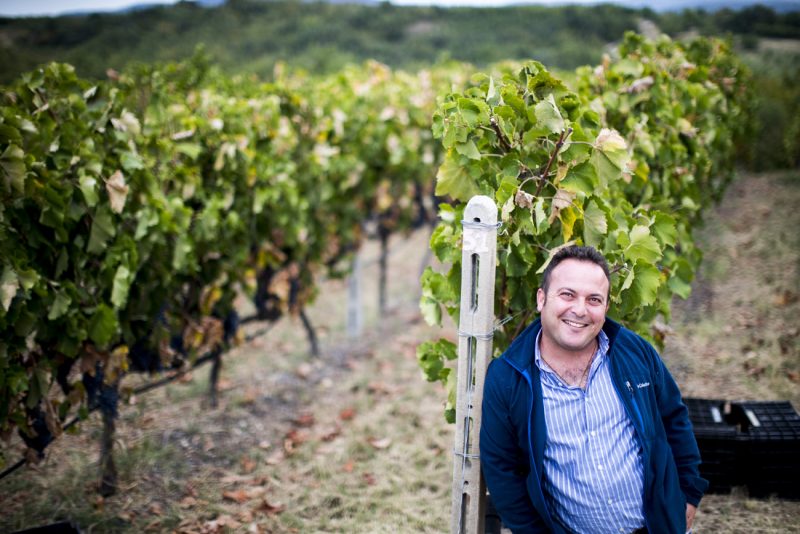 23 years since the founding of Kir-Yianni, by Yiannis Boutaris, the team of the Estate is constantly growing. New associates are integrated in the staff of Kir-Yianni, alongside those who have been working since 1997 in the wineries of Naoussa and Amyndeon.
Today, we present Charalampos Parcharidis, agriculturist of the Ktima Kir-Yianni in Naoussa. Babis joined the viticultural team of Kir-Yianni in 2015. He was born and raised in Yiannakohori in Naoussa, and studied at the Department of Agriculture Crop Production and Rural Environment, at the University of Thessaly in Volos.
This year, he took over as head agriculturist of the viticultural team in Naoussa, setting four goals: i) maintaining the balance of the vines, ii) protecting the environment and iii) producing quality and healthy grapes, iv) the continuous study of the vineyard to highlight the unique character of the terroir, which is reflected in the final product.
His love for the vineyard and the wine started when, as a first-year student, he made his first harvest in the vineyards of Ktima Kir-Yianni in Naoussa.
"The vine is a plant that needs special attention and care", says Babis and adds "They say that great wine is made in the vineyard. The better fruit we give to the oenologist, the better raw material it will have. "
In the following texts we will present the rest of the team of Kir-Yianni, from the winery, the accounting, the production, the marketing and the communication.