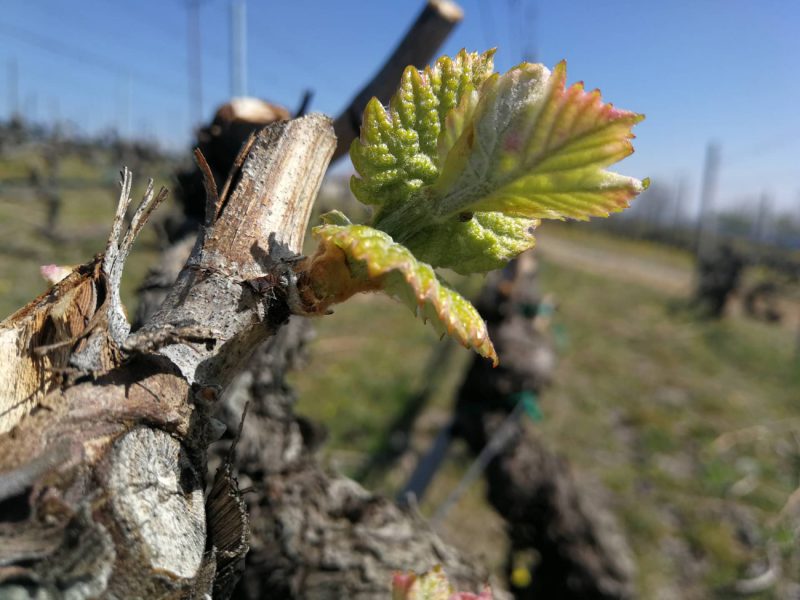 At bud break, the grape starts its annual growth cycle. The moment of bud breaking differs for every variety. The winemaker should take consideration of this during new plantings, in order to avoid early bud breaking varieties in frosty areas. In recent years, the moment of bud breaking became uncertain due to the unusual weather conditions, as most varieties start their annual growth cycle at the same time with Xinomavro. Only Cabernet Sauvignon grows every year 7-10 days later than the others.
Over the last 10 years the annual growth cycle begins early April; nowadays this stage starts after the mid of March. In 2018 bud break started before the 20th of March, the earliest bud break of the last decade. This year, bud break of Xinomavro, Merlot and Syrah started after the 25th of March, while bud break of Cabernet Sauvignon started at the end of March and at early April. We are glad that the bud break started this year vividly and uniformly.
The heavy winter helped! We hope to keep this uniform growth until harvest!