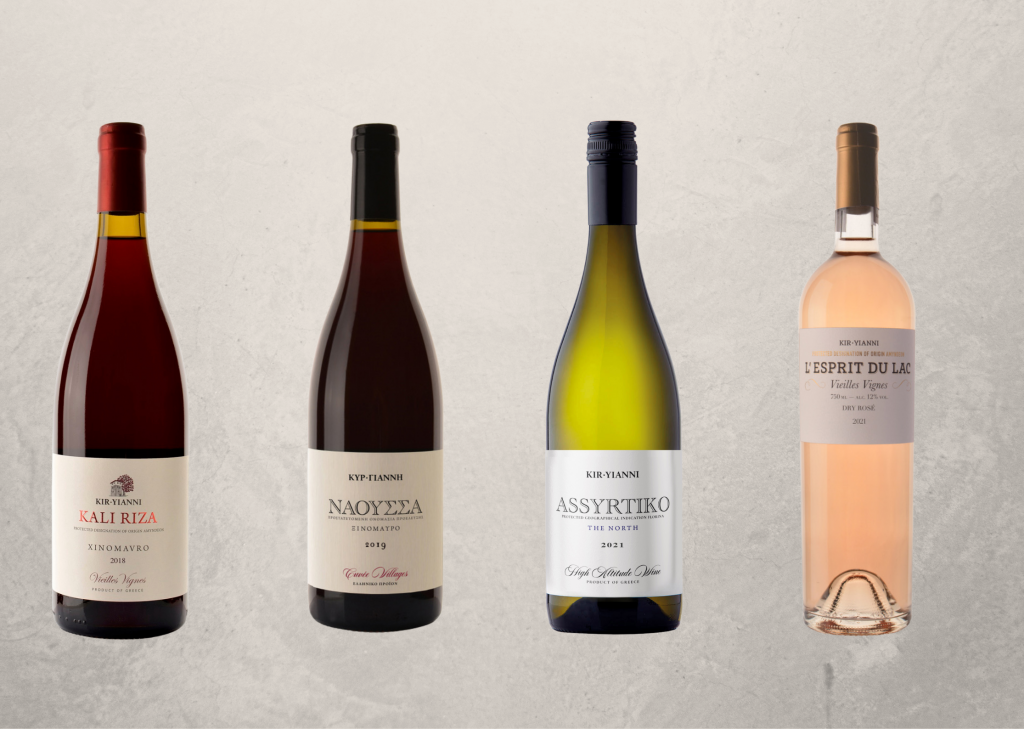 A great presence in the International Wine Spirits Competition 2022 was achieved by Ktima Kir-Yianni, as four awards where received.
Naousa 2018 won a gold medal by receiving 95 points, as judges described it as a complex, stylish wine with a long finish.
Assyrtiko 2021 and Kali Riza 2018 received silver medals with 90 points each. Assyrtiko got a great review for its "fresh and bright palette" and Kali Riza was described as a red with "a rich palette balanced with stewed red fruits and smooth tanins".
Last but not least, L'esprit du Lac, won a bronze medal along with positive comments about its "crisp and fresh pleasing aromas".