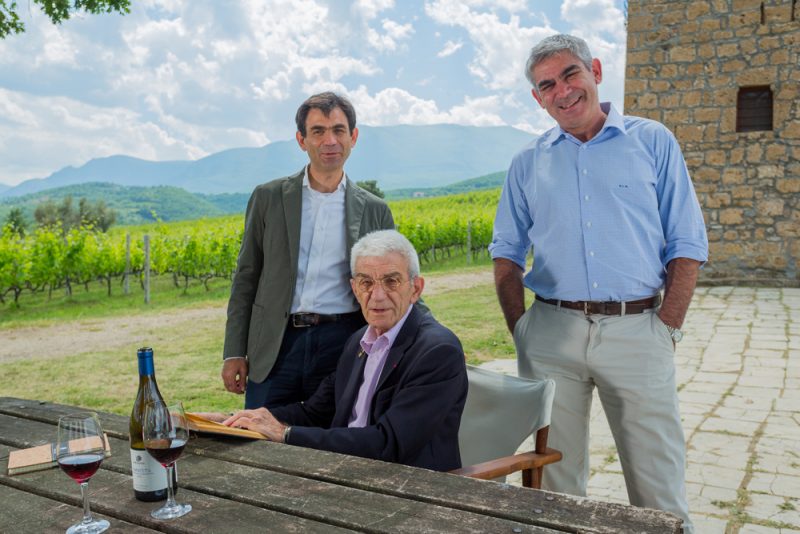 When modern corporations' success requires an enduring, noble and aspirational vision, wine families have an advantage. Wine demands a business to look into the future if only because the vine unlike other agricultural crops is perennial; successful brands are perennials, too. The Boutari family of Ktima Kir-Yianni is a brilliant example of this notion. It has been involved in all aspects of the wine business throughout almost, the last two centuries and has a robust corporate vision.
Everything started in the aftermath of the revolution against the Ottoman Turks, at a time when the quality of Greek wine was relatively low representing however, the predominantly marketable product, circulated on the local or regional market, which had neither high incomes nor special requirements. In 1879, Yiannis Boutaris the senior from the mountain village Nympheo of West Macedonia, Greece, officially started his wine business in Naoussa having the foresight to put all his chips on bottling and wine branding. At the time, he is a pioneer, and though he does not know it, he is also, the founder of an exceptional wine family and business tradition comprised by visionaries and hard working wine makers.
The great grand children, Stelios and Michalis Boutaris, fifth generation of winemakers, children of the Mayor of Thessaloniki and founder of Ktima Kir-Yianni, Yiannis Boutaris, and moreover current managers of the company state: «Our family never really worshipped the past. We don't worship tradition although we are among the few winemakers in Greece that sell potable vintage wine made in the 60s and in the 70s. That's because we live in the present and we pioneer the future. We constantly try to improve our wines from grape to bottle. We always try to surpass ourselves. That's way we set new higher standards for we create new things constantly and that I think is what Kir-Yiannis philosophy is about. Innovation establishes tradition.»
This video stresses the ways in which Kir-Yianni takes a multi-generational approach to negotiate and find the balance between short run returns and long-term value. It stands also, as a time capsule for the Boutari family members, their philosophy, character and expression through the wines they create for Kir-Yianni and the world.
We recommend you read:
"Around the world in eighty wines" by Mike Veseth (2017)
The collective "The History of Greek Wine" (1990)