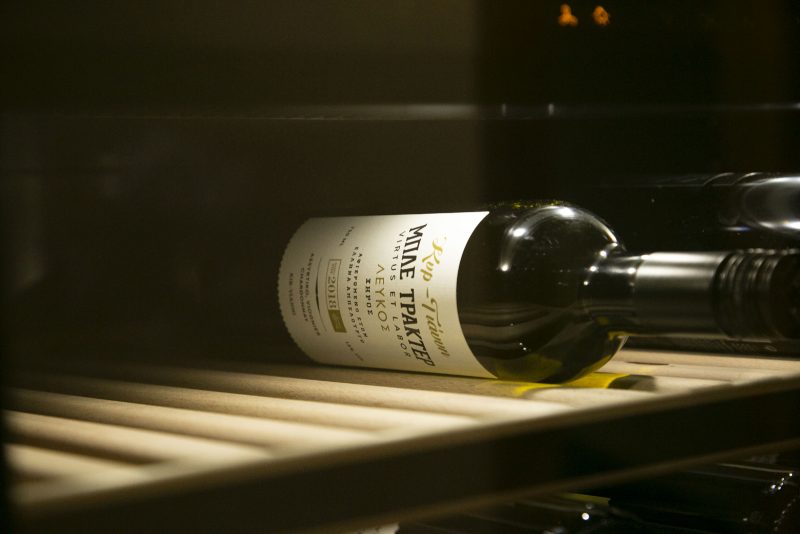 Ktima Kir-Yianni released a new label called "Ble Tracter" in 2018. It is a new blend of three French varieties – Cabernet Sauvignon, Syrah, Merlot, an honor to the Greek wine growers.
This year, the "Ble Tracter"red, finds its… partner! Kir-Yianni Estate releases the "Ble Tracter" white, of the 2018 vintage. The "Ble Tracter" white (Blue Tractor in English), is a blend of Assyrtiko, Viognier, Chardonnay, giving us a crisp wine with complex aromatic character.
The grapes are sourced from collaborating growers from the regions of Florina, Imathia, Pella and Goumenissa in Central and West Macedonia.
When Yiannis Boutaris planted the Estate in Naoussa during the '70s, he had a small blue tractor which is now resting at the entrance of the winery and symbolizes the virtue and hard work of the Greek vine grower.
"At Kir-Yianni, we are very happy for the new label! The "Ble Tracter" white, offers a new wine experience to friends of Kir-Yianni. Additionally, I want to say, once again, a big thank you to all the professional vine growers for our close collaboration all these years and the mutual trust and the team work", notes winemaker Stellios Boutaris.
"Ble Tracter", is a crispy, aromatic white with notes of peach, apricot and pear, a rich body and captivating complexity!