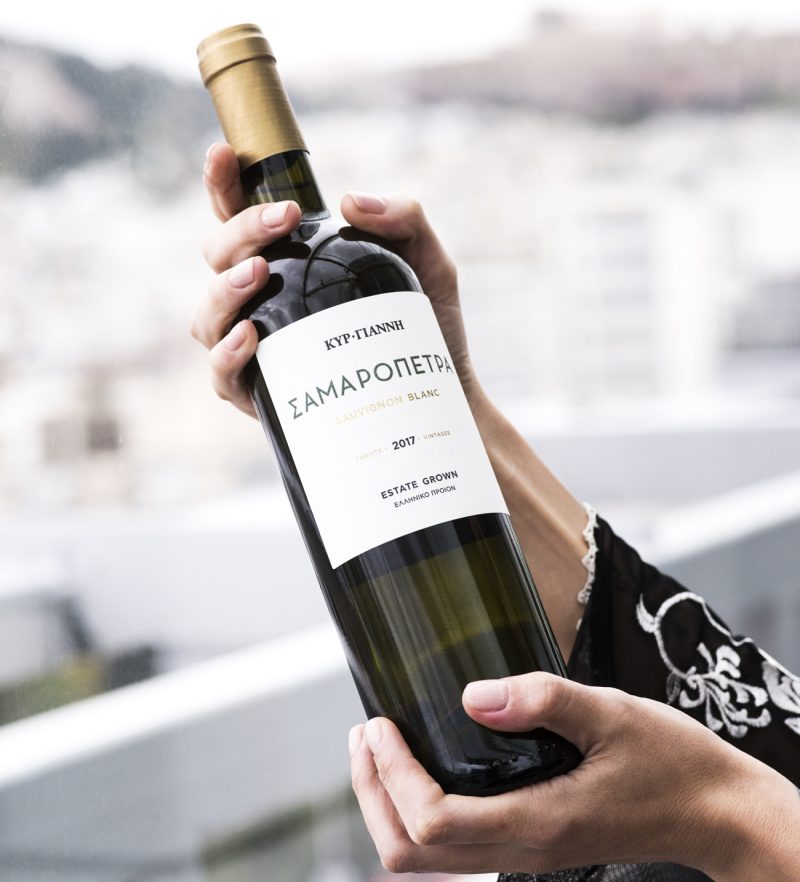 2018 starts with celebrations at Kir Yianni Estate, we are celebrating the 20th anniversary of Samaropetra in new single varietal composition 100% Sauvignon Blanc, accentuating the freshness at the nose, a crunchy mouth and the balanced aftertaste in a new appearance that accentuates  the elegance and the simplicity we have all loved!
Samaropetra is one of the most well-known and traditional labels of Kir Yianni. It was launched in 1999 and has been the first white label of Kir Yianni. In the past 20 years Samaropetra has gained many friends and many awards.
Samaropetra is identified with the most beautiful vineyard of Kir Yianni, in Amyntaion Florina, the coldest viticulture area in Greece; that extends to a hill overlooking two of the lakes in the area, Vegoritida on the east and Petron on the west. Its history is highlighted by two "firsts" for Boutari brothers. It is the first vineyard ever planted by Michalis Boutaris and the first ever vineyard Stelios has ever given a name to. Due to its height (720 m), the poor sandy soil of the area as well as the microclimate that four lakes create, Sauvignon Blanc finds here one of its best expressions, in a rare aromatic intensity and generous taste.
To pay tribute to this wine and the initiation of this new era, Kir-Yianni Estate launches a new single varietal Samaropetra of 100% Sauvignon Blanc from the 2017 vintage and under a new label. "Even the best of relationships need polish" says Stelios Boutaris, the winemaker. "Samaropetra is our first white label here at Kir-Yianni with fervent fiends all over! This renewal aims to highlight the origin, the elegance and the quality of the wine. I believe that this new label and varietal composition will please Samaropetra's old friends – and will challenge many new ones!"
An aromatic and fruity Sauvignon Blanc you can drink as aperitif or serve with your dishes of vegetables, seafood, fish or white meat and Mediterranean finger-food.