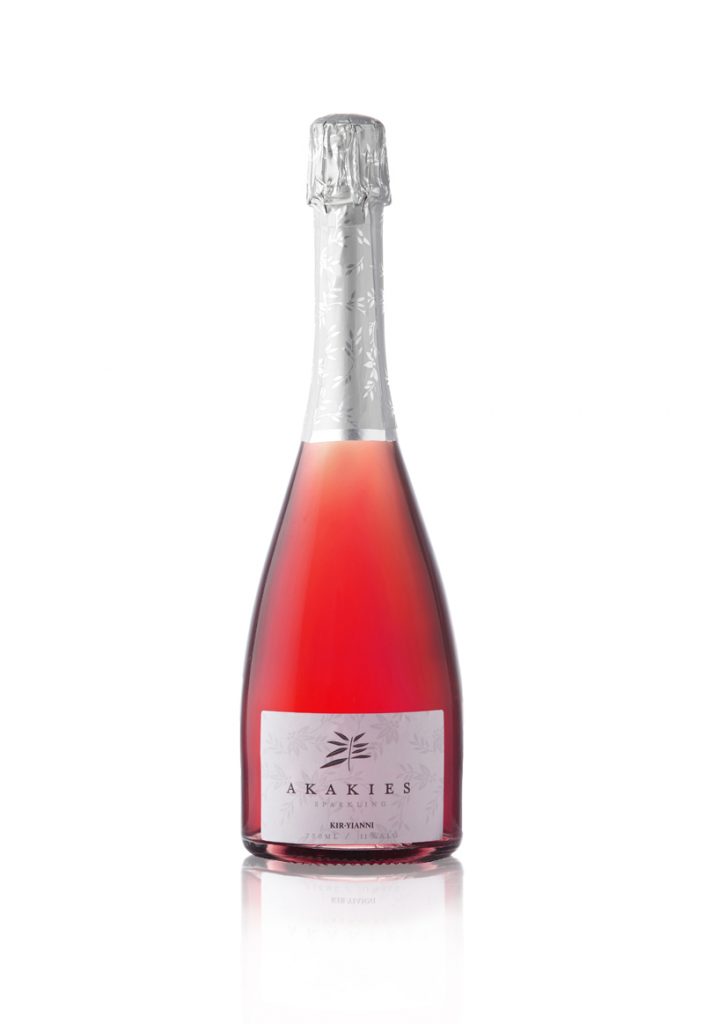 Winemaker's Note

Overabundant bubbles pointing out the wonderful smells of Xinomavro. Enticing aromas of wild strawberries, mellow cherries and ruby tomato. Hearty to taste, with perky acidity and long-lasting sweet taste, every bubble comes as an explosion to the aforementioned characteristics. Uniquely tasteful, having a bright balance between acidity and sugars. Excellent pair with Mediterranean cuisine, spicy dishes of the Asian cuisine and oily shes. It can also be enjoyed on its own as an aperitif or after a meal.
Cellaring
Sur lie and batonnage for three months
Origin
Selected contracted vineyards of the area of Agios Panteleimon, in the PDO zone of Amyndeon, Northwestern Greece.
Analytical Data
Titratable acidity:
n/a
Volatile acidity:
n/a
Residual sugar:
n/a
Phenolic index:
n/a
Color intensity:
n/a
Free/Total sulfites:
n/a